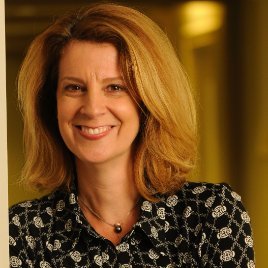 Christine is Chief Manager, Web Program for the World Bank.
She previously served as the Chief Digital Officer at the Center for Public Integrity, where she led the organization's digital strategy. Prior to that, she was the first managing editor of PBS.org. Her role included developing digital content strategies aimed at growing audiences, and serving the online needs of more than 350 PBS stations nationwide.
From 2003 to July 2009, Christine led editorial, strategy and site development for the St. Petersburg Times' digital properties. Under her leadership, the Times was recognized by numerous awards, including the 2009 Pulitzer Prize for national reporting given to the Times staff for Politifact.com, a website that tests the validity of political statements.
Christine made the transition from print to web in 1999, when she became a deputy managing editor for USATODAY.com. Prior to that, she had been a reporter and editor in Florida and Washington, D.C.
She holds a journalism degree from the University of Florida, and an M.A. in writing from Johns Hopkins University. In addition to serving on the ONA Board, Christine is the co-chair of the Journalism Advisory Council for UF. She has taught online ethics and leadership at The Poynter Institute.
Christine lives in Arlington, Va., with her husband, Scott, and son, Quinlan.