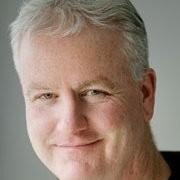 Steve joined the journalism faculty at the University of Massachusetts Amherst in August 2007 and has developed a number of courses including News Literacy and Multimedia Journalism. His courses allow students to work in teams in a newsroom-like environment where they work on packages — using video, audio and photos to tell stories. Steve has been involved with Web journalism for more than 20 years. He joined The Washington Post's Web site in 1996, just months after the site went live. He edited one of the first news blogs and was involved in multiple multimedia projects at The Post.
---
Below is Steve's bio as a 2012 Board candidate:
I have several bio links, including this one: http://multimediajournalists.wordpress.com/about/ and this one: http://www.umass.edu/journalism/facultyStaff/bios/fox_bio.html.
Also, I was named the director of the Sports Journalism Concentration in the Journalism Program last year and I was successful in getting the four-course Concentration off the ground.
My Investigative Journalism & The Web class had a fairly successful partnership with MassLive, the Web site of the Springfield Republican last year. The class will be partnering up with The Boston Globe next year and will be investigating the aftermath of the Western Massachusetts tornadoes. The work of the class last year can be found here: http://www.masslive.com/bullying/