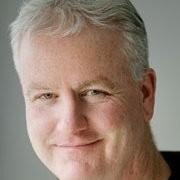 Steve joined the journalism faculty at the University of Massachusetts in August 2007 and during his time at UMass has developed a number of classes ranging from multimedia and investigative to sports and news literacy.
Steve was hired at The Washington Post's Web site in 1996, months after the site went live on the Web. He worked there for 10 years and edited one of the first news blogs. He was involved in planning and editing multiple multimedia projects at The Post.
Steve has more than 30 years of experience as an editor and reporter for print and online publications.