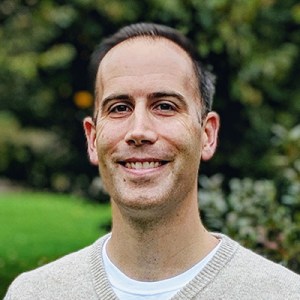 David is an incumbent candidate for the 2022-23 ONA Board of Directors election
David Smydra is a Senior Curation Lead at Twitter, where he oversees work related to human-in-the-loop machine learning. He was formerly Google's Head of News Content Strategy, where he led teams that managed structured content, audience development, and publisher promotions. In 13 years at Google, he focused exclusively on news products, and worked in Product, Partnerships, Operations, and Editorial functions.
Smydra is also a 2019 graduate of the Poynter Institute's Media Transformation Challenge (formerly the Sulzberger Fellowship), and a 2014 Visiting Nieman Fellow.
Smydra has worked in digital media for almost 20 years. He earned an M.A. at Stanford's Graduate Program in Journalism before working as a local beat reporter for the Half Moon Bay Review, where his economic and breaking news reporting earned accolades from the California Newspaper Publishers Association. His freelance writing has appeared in The Boston Globe, the San Francisco Chronicle, and elsewhere.
Smydra has been a speaker at past ONAs, co-chaired ONA15, and chaired the Online Journalism Awards from 2016-18. He is a past ONA Treasurer (2018-19) and current ONA Vice President (2020-21).
Describe your vision for the future of digital journalism. How would you reimagine the journalism industry?
For too many years, journalism thought it knew what was best for the audience. Digital journalism has pushed back against that paradigm by working to deliver what the audience says it needs and wants — doing so in real time, and with a willingness to change at a moment's notice.
In order to fulfill this promise of engaging with and serving the audience, the future of digital journalism depends on building bridges throughout the industry: connecting editorial with business, professional with academia, platform with newsroom, and empowering members of every demographic group. Making these connections requires energy, courage, and optimism, particularly so in the face of a global pandemic, a contracting industry, and the complete reworking of how we all approach our work.
But for more than 20 years, making such connections has been the driving force behind ONA's success — some might even call it ONA's own particular magic. I would be honored to continue pushing for those connections as a Board Member for another two-year term.
Digital Journalism Insights Forum