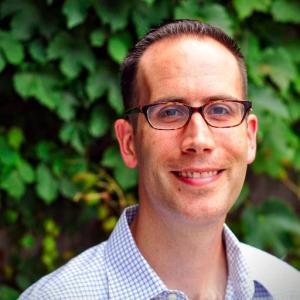 David is an incumbent candidate for the 2020-21 ONA Board of Directors election
David Smydra is the Head of News Product Experience at Google, where he oversees teams that manage structured content, audience development, and publisher merchandising. Previously, he worked on Google's News Partnerships team to improve collaboration between the industry and the company's many news products.
Smydra is also a 2019 participant in the Harvard Kennedy School's Media Transformation Challenge, along with 30 other digital media executives and leaders who are transforming their organizations for long-term health.
Smydra has worked in digital media for almost 15 years. He earned an M.A. at Stanford's Graduate Program in Journalism before working as a local beat reporter for the Half Moon Bay Review, where his economic and breaking news reporting earned accolades from the California Newspaper Publishers Association. His freelance writing has appeared in The Boston Globe, the San Francisco Chronicle, and elsewhere. In 2014, Smydra conducted a visiting fellowship at Harvard's Nieman Foundation to explore how future news events could be expressed in structured data.
Smydra has been a speaker at past ONAs, co-chaired ONA15, and chaired the Online Journalism Awards in 2016-2018. He is completing his second year as ONA Treasurer.
Candidate Lightning Talk
Describe why ONA members should vote for you. What skills you would bring to the ONA Board?
I love ONA. I consider it to be one of the most important journalism organizations around. I'm running for another term as a Director in order to contribute anything and everything I can to help ONA fulfill its mission and continue to lead the way at this critical moment in our industry's history.
My personal ONA story began in 2011 when I attended my first conference in Boston. I was blown away by the energy, abilities, and overall optimism of the ONA community. I knew early on that I wanted to participate in ONA's efforts however I could. At every ONA conference, and through its many programs, fellowships, and community outreach, ONA has inspired me to be a better and more effective journalism professional.
In my 8 years of ONA membership, I have served on many strategic projects throughout our community. I helped coordinate the AP-Google Scholarship, which provided scholarships to 14 student journalists from 2012 to 2014. I co-chaired ONA15 in Los Angeles, and I also co-chaired the Online Journalism Awards from 2016-2018, leading our efforts to expand the awards and further standardize the judging process. I oversaw the sponsorship of the Google Student Newsroom at each ONA conference from 2012-2017. Last year, I served on the Strategic Planning Committee that was tasked with charting ONA's course for the next three years; and I'm now serving my second year as ONA's Treasurer.
With more than 15 years of media and journalism experience — comprising editorial, business development, operations, newsroom, platform, and academia — I have a diverse background that can serve the Board of Directors well during this critical moment in our organization's life. Both for ONA and in my day-to-day job, I have worked hard to acquire strategic planning and executive leadership abilities that can secure the long-term health of an organization. These are vitally important skills for ONA right now, as we embark on strategic growth to continue supporting and empowering online and digital journalists in the US and around the world.
If ONA is going to thrive as an organization for another 20 years, we need to continue building bridges throughout our community: connecting editorial with business, professional with academia, platform with newsroom, and empowering members of every demographic group. Making these connections has been the driving force behind ONA's success — some might even call it ONA's own particular magic — and I would be honored to continue pushing for those connections as a Board Member for another two-year term.