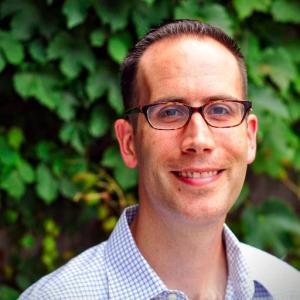 David Smydra is the Head of News Product Experience at Google, where he leads a team responsible for topic curation, story coverage, and audience development. Before that, he worked on Google's News Partnerships team to improve collaboration between the industry and the company's many news products.
In 2014, Smydra conducted a visiting fellowship at Harvard's Nieman Foundation to explore how future news events could be expressed in structured data. This led to participation in a cross-industry working group to help newsrooms produce structured content to enable digital storytelling.
Smydra has worked in digital media for more than 12 years. He earned an M.A. at Stanford's Graduate Program in Journalism in 2007, where he studied the challenges that print magazines faced when they moved online amid the explosion of social networking and digital communities. He then worked as a local beat reporter for the Half Moon Bay Review, where his economic and breaking news reporting earned accolades from the California Newspaper Publishers Association. His writing has appeared in The Boston Globe, the San Francisco Chronicle, and elsewhere.
Smydra has been a speaker at ONA, co-chaired ONA15, and chaired the Online Journalism Awards in 2016 and 2017.
---
David was an incumbent candidate for the 2018-19 ONA Board of Directors election
Vision
As a current ONA Board member and active participant in ONA programs for many years, I would be honored to be elected for another full term.
I consider ONA's mission to be absolutely critical in our current political and historical moment. We provide resources for journalists to do their best work; we facilitate education and networking within the industry; and we recognize the diverse backgrounds and perspectives that fuel our communities.
More than anything, however, ONA gives the digital news industry a much-needed sense of optimism.
It's true that newsrooms face perennial business challenges. Journalists are under attack from multiple sides for simply doing their job. And cynicism and pessimism now fill our civic discourse at levels that we have rarely seen. Nonetheless, ONA has shown that energetic, innovative, vibrant work can be done under maximum pressure. From the Women's Leadership Accelerator to the flourishing of our ONA Local chapters, our community is driven by a positive belief in the impact of our work, and energized by the tools and resources that ONA provides.
I would consider it my highest charge as a board member to ensure that ONA maintains this positive outlook, and continues to develop the programming to back it up.
My track record includes many efforts to support ONA's work. I served as the conference co-chair for ONA15, and I am chairing the Online Journalism Awards for the second year in a row. Before that, I helped coordinate the AP-Google Scholarship Program, which provided scholarships to 14 student journalists from 2012 to 2014; and I have overseen the sponsorship for the ONA-Google Student Newsroom at every conference since 2012. I've attended ONA Local events, and also attended ONA London last year.
I should also note that I have the utmost respect for the community-led nature of ONA. The Board often identifies specific needs for the coming term, and appoints members who have not been elected. Both of my terms have been appointed, and while I was pleased to serve in that capacity, I personally would not be comfortable accepting a third appointed term. I'd like to ensure that I have the community's backing as a fully elected Board member — and I'd be honored to have your vote.
Industry Involvement
Board Member since 2015
ONA15 Co-chair
OJA Chair (2016, 2017)
ONA-Google Student Newsroom sponsorship
AP-Google Scholarship
ONA attendee since 2011
Attended ONA Local (Boston), ONA London (2016)
Nomination
Not required for incumbents.