The Online News Association, the world's largest membership organization of digital journalists, today announced its ninth class of MJ Bear Fellows, digital journalists under age 30 whose innovative work represents the best of the industry. Thanks to support from Microsoft News, ONA expanded the fellowship to honor double the number of fellows, selecting six early-career journalists from around the world.
The MJ Bear Fellowship is a yearlong program designed to provide guidance on a digital journalism project. Fellows will receive coaching sessions, complimentary ONA membership for three years and other opportunities to showcase their expertise and advance their careers. From Sept. 12–14, they will attend the 2019 Online News Association Conference in New Orleans to speak about their work and expertise.
Taylor Blatchford, 23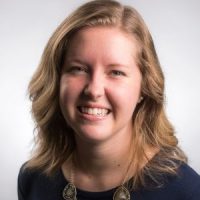 A news producer with The Seattle Times, Taylor independently created The Lead, a newsletter that provides journalism resources and connections for high school and college students. The topics include diversifying student newsrooms, advocating for student press freedom, preparing for internships and professional careers and using self-care strategies when reporting on taxing stories. It also showcases innovative projects from student newsrooms, such as Elon University's first bilingual newspaper issue, 200 student reporters working together to tell 1,200 stories of gun violence and the University of Texas-Arlington reporters using reader engagement to drive story ideas. In the nine months since its inception, the newsletter has grown to nearly 1,000 subscribers, many of them teachers and professional journalists.
Abbey Crain, 27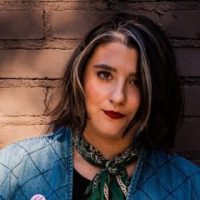 A reporter with the Advance Media Group/AL.com, Abbey is a leader in Reckon Women, a project launched after the Alabama state legislature passed a law banning nearly all abortions in an effort to give voice to women from the Deep South, and particularly those from Alabama. The project includes essays by 200 women from varying backgrounds, a Facebook group that has more than 2,500 members, and a newsletter, which Abbey created, which cultivates news from around the country relevant to women in the Deep South, and featuring interviews with accomplished women.
Lance Dixon, 28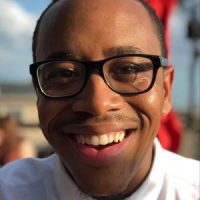 The director of The New Tropic in Miami, Lance is working on a project that focuses on the human side of climate change — primarily the mental health impact of climate change on the underserved South Florida communities and on the researchers and scientists who uncover and have to deliver the gloomy news. Along with written stories, the project will include social video that will allow people to tell their own stories about how they are coping with climate change and how it is personally affecting them psychologically.
Shadab Nazmi, 28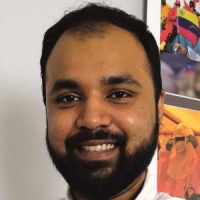 A visual data journalist with BBC News, South Asia, Shadam headed a team of five that created a website covering the 2019 Indian elections in 11 languages and personalizing the experience for its readers by going beyond the traditional narratives. The project included an interactive inflation calculator in six languages, a six-language dashboard that tracked and fact-checked the more than 350 promises made by the country's ruling party members when they were elected in 2014, and a dashboard providing live election results in 11 languages simultaneously.
Nigel Ndlovu, 27
Nigel is an independent journalist who created Cultural Expressions, a series of 30-minute weekly audio-visual podcasts that focus on Zimbabwe's cultural heritage practices and beliefs, some of which are controversial, such as bride pricing, child marriage and female genital mutilation. In addition to YouTube screenings, the podcasts have been screened in a rural area of Zimbabwe in an effort to create safe discussion spaces on controversial practices that exist in those regions.
Kevin Nguyen, 29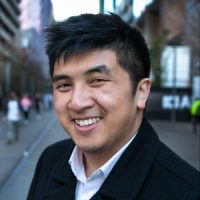 A digital producer with the Australian Broadcasting Corp., Kevin is creating a virtual learning environment based on an Open Source Intelligence (OSINT) and digital forensics curriculum he created to teach reporters how to use technology to unearth and vet online information. The content is based on 20 hours of workshop material he created covering everything from tracking conspiracy or disinformation through bot networks, unmasking "anonymous" trolls and accounts targeting women online, geo-locating the point of a barrel bomb explosion in Syria to identifying manipulated images and videos.
Honorable Mentions
The selection committee felt so strongly about the projects and potential of three other applicants that they were awarded honorable mentions:
Angela McCormack, Social Media Producer and Reporter, triple j Hack, Australian Broadcasting Corporation
Tala Al-Sharif, Founder of Female Chimeras platform, Hebron, Palestine
Jane Gerster, National Features Reporter, Global News, Toronto, Canada
2019 Selection Committee
Amy Eisman, Director, Journalism Division, School of Communication, American University, MJ Bear Fellowship Chair
Irving Washington, Executive Director, Online News Association
Jake Carpenter, Network Photojournalist, CNN (MJ Bear's nephew and family representative)
Jody Brannon, Digital News Strategist, Editorial Director, Educator
Sarah Hoye, Communications Director, Wisconsin Department of Natural Resources
Laura Amico, Senior Editor, Harvard Business Review, 2011 MJ Bear Fellow
Denise Hassanzade Ajiri, Data/Investigative Fellow and adjunct professor, Columbia University, 2012 MJ Bear Fellow
Geraldine Moriba, John S. Knight Visiting Research Fellow, Stanford University
Anne Saul, News/Video Consultant, former Gannett News Executive, MJ Bear Fellowship Coordinator
Jennifer Mizgata, Director of Programs, Online News Association
The MJ Bear Fellowship is made possible through generous contributions by the MJ Bear Estate, friends of MJ Bear and ONA, MSN International and Microsoft News.

MJ Bear, whose wide-ranging career took her to pivotal roles at Microsoft's MSN Portals and MSN International, NPR and American University, was renowned for her kindness and digital know-how. She played a vital role in ONA's history as a member of the original Board of Directors, helping to incorporate the organization in 1999 and serving on the Education, Fundraising, Conference and Legal Affairs committees until 2003.
Donate to the MJ Bear Fund to support early-career journalists doing groundbreaking work.