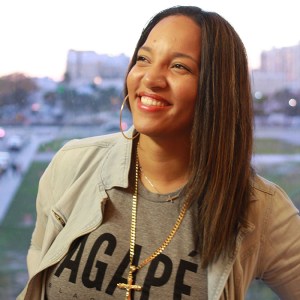 A Southerner to the core, Samantha Ragland is Director of Digital Content Strategy for GateHouse Media's Florida Group — responsible for growing digital audience and acumen across 22 newspaper markets through niche products, alternate business models and accessible digital training. When it comes to storytelling, she sees no limits and welcomes the opportunity to experiment, assess and teach.
She is a leader whose first mission is clear: to give her team wings. She wants to ensure that the journalists she's responsible for will thrive in the ever-changing digital space. She believes in cultivating a culture of innovation, experimentation and education within her team and finds ways to challenge them through platform-agnostic storytelling, 360-degree content distribution and audience-focused engagement strategies.
Samantha earned a Master's in Journalism from Syracuse University where she was a Goldring Arts Fellow and a Bachelor's in Creative Writing from Western Kentucky University. She's been in the media industry since 2013, and prior to, spent nearly six years as an adjunct English professor.
In 2018, she was selected as a digital media consultant for the ONA Local Speakers Bureau. She has also served as Poynter Guest Faculty since 2018, facilitating workshops and training for their ESPN Summer School partnership as well as the Koch Media & Journalism Fellowship and the Women's Leadership Academy. She's an active member of and coach for digitalwomenleaders.com and a 2016 graduate of the ONA-Poynter Women's Leadership Academy.