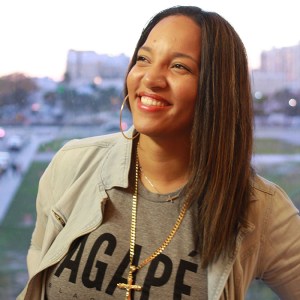 As the woman you often hear before you see, Samantha has big ideas to match her big personality. When it comes to storytelling, she welcomes the opportunity to experiment, assess and teach. A Southerner to the core, Samantha is currently Manager of Digital Entertainment Strategy at The Palm Beach Post, responsible for growing reporters into digital strategists.
Her goal is first and foremost to give her team wings. She wants to ensure that they thrive in the ever-changing digital space, and she challenges them to use new storytelling platforms, own their story distribution and test engagement strategies with both loyal and brand new digital audiences.
Samantha earned a Master's Degree in Journalism from the S.I. Newhouse School of Public Communications at Syracuse University where she was a Goldring Arts Fellow and a Bachelor's in Creative Writing from Western Kentucky University. She's been in the media industry for almost five years, and prior to, spent nearly six years as an adjunct English professor.
She is one of 28 women chosen for the 2016 ONA-Poynter Women's Leadership Academy.