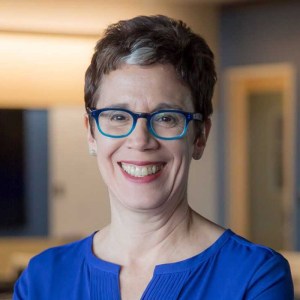 Maryanne Reed was named provost and vice president of academic affairs for West Virginia University in April 2019 and stepped into the role on July 1. As provost, she is the chief academic officer responsible for the administration of all academic policies, programs, facilities and budgetary matters. She is committed to WVU's land-grant mission of ensuring access to exceptional education, supporting and facilitating innovative research and serving the needs of the state and people of West Virginia.
Prior to her new appointment, Reed served for 16 years as dean of the WVU Reed College of Media, where she was also a professor in the Journalism program. She has been a member of the College of Media faculty since 1993.
Under Reed's tenure as dean, the College of Media experienced record enrollment in its graduate and undergraduate programs, including its master's degree program in Integrated Marketing Communications, the nation's first online graduate program of its kind.
Reed led major curriculum and programmatic changes at the College of Media, including the development of three interdisciplinary degree programs: a B.A. in Interactive Design for Media with the College of Creative Arts; a B.S. in Sports and Adventure Media with the College of Physical Activity and Sport; and an upcoming online B.S. in Integrated Marketing Communications with the Chambers College of Business and Economics.
At the College of Media, she introduced and oversaw numerous curricular innovations, including the merger of advertising and public relations into an integrated major, a re-envisioning of the journalism major as digital-first and student-centered, the creation of nine academic minors for non-majors and the transformation of the school to a college. She also led the development of a new state-of-the-art Media Innovation Center.
Under Reed's leadership, the College of Media also created an Innovator-In-Residence program that engages high-level journalists and newsroom change agents in virtual residencies that result in real-world projects and curricula at the intersection of media, technology and audience. Recent innovators have come from such publications as the New York Times, the Wall Street Journal, the Washington Post, CNN, Vox, ProPublica and the Huffington Post.
Widely respected as a gifted higher education administrator, Reed was tapped to lead WVU's largest college, the Eberly College of Arts and Sciences, as interim dean from 2015-2016.  Following the 2016 Presidential election and subsequent unrest on campus and in the community, she created and led a committee to brainstorm positive community-building and communication strategies for a diverse community like WVU. Reed also has led searches for deans and senior academic administrators.  Most recently, in 2018 she was tapped to co-lead Strategic Transformation at the University.
Reed has been recognized both regionally and nationally for her achievements. She was honored with the national "Scripps Howard Administrator of the Year" award in 2016.  She served as president of the Association of Schools of Journalism and Mass Communication in 2016-2017.  She was named a "West Virginia Wonder Woman" in 2016 by WV Living Magazine, and she is a past recipient of the West Virginia Associated Press Broadcasters Association's "Significant Achievement in Service to the State" award.
---
As a candidate for the 2019-20 Board of Directors election, Maryanne delivered a lightning talk at the ONA18 conference and submitted the following information. Learn more about the election process.
ONA Involvement
I've been a member of ONA for the past several years and served on the selection committee for the ONA Challenge Grants. (My college also received one of the first Challenge Grants.) As a dean, I have led multiple academic/industry partnerships that provide students with real-world, relevant experiences and add value to media organizations. Mot recently, my college implemented an innovator-in-residence program, funded by the Knight Foundation, that brings newsroom "change agents" to WVU through virtual and in-person residencies to co-teach classes, build curricula and lead students to produce projects in such areas as sensor-, data-, and mobile- and social-journalism.
Vision for ONA
ONA has become the go-to organization representing the future of journalism and the news media industry. It is an association of leaders, makers, change-agents and disrupters. But, with a few notable exceptions, it is lacking in representation from the journalism academy, which has the enormous responsibility of preparing young people for the field. We are the pipeline to the future.
I believe that journalism and media educators can play a much bigger role in contributing to the advancement and evolution of our industry. From big programs to small, we are doing innovative and inspired work that is often overlooked or even discounted by industry leaders. I know first-hand, because I attend many future-forward professional conferences and workshops, and I am usually one of just a handful of invited educators.
Beyond preparing students for the profession, journalism and media programs have become essential contributors to the news ecosystems of their communities. We provide student-produced content to local media outlets, as well as training for their staffers and consulting on their digital operations. We serve as learning laboratories and incubators for emerging media practices. And, increasing, our faculty are doing research that can inform efforts in such areas as audience engagement and development.
An example of innovative work being done my college is the project "100 Days in Appalachia." What started as a pop-up publication after the 2016 election, designed to explain why our region voted overwhelmingly for President Trump, 100 Days has become a legitimate news organization with both a regional and national following. It has become cornerstone of our curriculum with courses feeding into it, such as editing and curation, audience development, and social video production. We incubated the project on a shoe-string budget but were able to harness the passion, expertise and work of faculty, students and professional collaborators.
If I were elected, I would bring my experience as a journalism educator and leader to the ONA Board. As the former president of my national deans' group (the Association of Schools of Journalism and Mass Communications), I am familiar with the work being done at journalism and media programs around the country and have insights about how we can better partner with industry and expand ONA's outreach to and engagement with educators. I also have a fair amount of fundraising experience, so I'd bring that experience to the board as well.
Personality-wise, I consider myself to be both a "dreamer" and a "doer." I like to envision the future, consider the possibilities and be expansive in my thinking and approach. But I am also a solid citizen who can be relied upon to get "stuff" (worded politely) done. My colleagues would also, I believe, describe me as being collaborative, thoughtful — and fun.
Thank you for the opportunity to share my thoughts. I'm truly excited about the possibility of serving on the ONA board and representing the interests of both the industry and academy.
Dana Coester on Maryanne Reed
Under the direct leadership of Dean Maryanne Reed, the WVU Reed College of Media has transformed itself, to become what Propublica Scott Klein once memorably called – "the punk rock scene of new journalism." The College has positioned itself as a leader in community journalism and rural media innovation, with a series of innovative projects and curriculum including the Knight-funded Innovators-in-Residence program, which brings high-level industry innovators into the curriculum to problem solve some of the toughest challenges facing the industry alongside faculty and students. The innovators serve as "change-agents" in virtual residencies that result in real-world projects and curricula at the intersection of media, technology and audience. The College has also transformed the curriculum to have a digital-first and audience-first approach, creating new curriculum in community engagement and audience development.
She has spearheaded collaborative inter-institutional collaborations, such as a social justice reporting project with Morgan State University, which demonstrate her willingness to break through both industry and institutional barriers to serve and advance media and the public. She built a culture-changing Media Innovation Center that bypasses some of the sluggishness of academic curriculum, in order to seed innovation behavior and more flexible opportunities for experimentation for faculty and students. I often call her 'the disruption dean.' Maryanne's leadership is distinguished in her ability to build relationships among diverse constituencies that bridge numerous divides – her bridging of academic and industry boundaries in particular would be of significant benefit to ONA I believe. She is also fearless and embraces risk-taking without being reckless — In this way she is a practical, determined maverick. She has a steady hand, which is all the more necessary in these precarious times. This administrative strength in leadership was recognized when she was named the 2016 Scripps Howard Administrator of the Year. I will add personally that she is also a leader that gives agency and resources to her teams so that they can act, innovate, make progress and produce results. The difference between her and other deans in this manner was pronounced at a recent meeting of deans. When I saw the restrictive atmosphere that other faculty work under, I realized how much this is an under-recognized and under-appreciated attribute of her leadership.
Also her role in the ACEJMC accreditation committee and her recent work with Amy Webb to establish digital accreditation standards will bring expertise on the academic enterprise into the ONA board, helping to strengthen and create opportunities for collaborative industry/academic innovation.
And finally, and perhaps most importantly, she is genuinely a joy to work with – a problem solver with an optimistic spirit. I like to joke that I choose her for my end-of-the-world team.