UPDATE: If you're looking for session resources, head to our round-up post for links.
Looking for the latest in digital skills? Join us for a day of hands-on training with some of the top leaders in digital journalism. Sessions at ONACamp Minnesota will explore analytics and metrics for growth, legal issues on the web, tools for better digital storytelling, and more pertinent topics to help you improve your skills. Get on the fast track to better reporting with greater impact using the power of the Internet. This exciting day of intensive digital journalism training is organized by the Online News Association, courtesy of a grant from the Gannett Foundation. Registration is $5 to cover the cost of lunch. A light breakfast will also be served.
Read more about past ONACamps.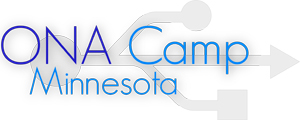 ONACamp Minnesota Program
Program is subject to change. 
Registration
8 a.m., Outside Room 100
Dive Into E-Books
9 a.m. – Noon, Room 214
Are you curious about the growing market for e-books? Wonder what it would take to get some of your own work out there on a Kindle or an iPad? This workshop will cover what you need to know to take your manuscript, format it into an e-book, and put it on the market. This workshop will cover the economics & royalty structures of the major e-book platforms, the mechanics of publishing an e-book, and a hands-on session where you will generate your own e-book. Already have your own manuscript? Great! Bring it! If you don't, your instructor will supply a book-length text file for you to work with.

Instructor: Lisa Williams, MIT Media Lab fellow @lisawilliams
You will need:
* To download and install the e-book platform Scrivener, which is available for both Windows and the Mac before class
* Your own laptop
Telling Stories with Sound
9 – 10 a.m., Room 100
If you are a NPR listener, have you ever wondered how is it they get all that great sound? It turns out, it's a combination of tools and great technique. Come learn some of the tricks to enhancing your storytelling with sound and the simple, easy to use digital tools professionals have at their disposal. Join former NPR producer, audio instructor and nationally recognized media trainer Doug Mitchell and Minnesota Public Radio Metro Reporter Laura Yuen.

Instructor: Doug Mitchell, NPR, Career Coach, Knowledgewebb.net @nextgenradio, Laura Yuen, Metro Reporter, Minnesota Public Radio @laura_yuen
Reporter's Digital Toolkit and Social Tips
9 – 10 a.m., Room 130
With real-time reporting, social networks provide peer-to-peer conversation, audience engagement, sources and resources, not to mention they are often the highest traffic drivers to news sites. This session will highlight the best practices of social media and the hottest tools and techniques to report your story faster and more efficiently.

Instructor: Dan Petty, Regional Engagement Editor, Denver Post/Digital First Media @danielpetty
What You Need To Know About Internet Law
10 a.m. – Noon, Room 100
Legal issues are usually the last thing journalists consider. This session will show you why it should be the first. You'll learn the basics of copyright and libel as they pertain to the Internet, the nuances of the term "fair use," freelance contributor agreements, common misconceptions about copyright law, creative commons licenses and more. A Q& A period will follow.

Instructor: Jane Kirtley, Silha Professor of Media Ethics and Law at the School of Journalism and Mass Communication at the University of Minnesota
SEO & Optimizing your Content for the Web
10 – 11 a.m., Room 130
By now we've all heard of SEO but how do you work it into your headlines and content without ruining the quality of your story? Learn how to optimize your content and discover practical metrics applications, user behavior and trends on stickiness that will change what you do and how you do it.

Instructor: Dan Petty, Regional Engagement Editor, Denver Post/Digital First Media @danielpetty
Mobile Reporting Tools
11 a.m. – Noon, Room 130
Reporting on-the-go has never been easier when all the tools you need can fit into your hand. This session will show you the reporting power of the smartphone. We'll explore the basics of how to use hand-held devices as a journalistic tool, featured apps to use, as well as best practices for reporting, editing and sharing stories to any media platform with your phone.

Instructor: Yuri Victor, UX Director, Washington Post @yurivictor
Storytelling through Dataviz
1 – 4 p.m., Room 214
With access to so much data, it can be a real challenge to create compelling visuals that engage your readers and help to understand complex issues. This hands-on training will help you up your visual storytelling game by sharing some of the latest tools and best practices for better storytelling on the web.

Instructor: Kevin Quealy, Graphics Editor, New York Times @kevinq
Developing a Mobile Strategy
1 – 3 p.m., Room 130
According to the Pew Center, the influence of mobile news consumption has doubled since 2010. As it continues to grow, it's essential for news producers to have a mobile presence. But how? This session will help you get started with a framework for moving into the mobile space. We'll help you figure out web vs. native apps, how to bootstrap mobile development and provide a foundation and quick tools that allow you to rapidly excel in the mobile space.

Instructor: Yuri Victor, UX Director, Washington Post @yurivictor
Creative Digital Content
1 – 2 p.m., Room 100
Traditional text-focused reporting, while important, is not always the best format for telling the story and engaging your audience. Nowadays memes, hashtags and GIFs can rule the news cycle. This session will help you integrate creativity into reporting your story and help you get a handle on the risks and benefits of creative digital formats.

Instructor: Amanda Hess, Writer, Editor, Slate Contributor, and Tomorrow Magazine Co-founder @amandahess
Better Business Strategies for the Web
2 – 3 p.m., Room 100
Whether you run an entire news organization or your own blog, defining and delivering on-mission journalism is paramount. Ken Sands, a longtime online news executive, will share his strategies on how to grow your audience, improving your business model and how you can more sharply focus your business efforts.

Instructor: Ken Sands, Editor, Manager, Digital Media Strategist, formerly of Bloomberg Government @kensands
Brand Yourself: Owning a Piece of the Web
3 – 4 p.m., Room 130
If you are in the news business, the time to establish an online presence for yourself is now. Many readers and potential employers will search the web for additional information on journalists, and the more good stuff that shows up, the better. This session will help you devise a strategy using websites, blogs, Facebook and Twitter to create an online archive of your stories and promote your work on the web.

Instructor: Amanda Hess, Writer, Editor, Slate Contributor, and Tomorrow Magazine Co-founder @amandahess
Digital and Diversity
3 – 4 p.m., Room 100
Diversity in your newsroom, in your coverage and in your audience is essential to success in the digital space. Breaking diversity up into four ways: Staff, work environment, audience and content, we'll walk through how to do a deep dive into social tools as a jumping off point to diversifying sources as well as staff.

Instructor: Doug Mitchell, NPR, Career Coach, Knowledgewebb.net @nextgenradio