The Online News Association is pleased to announce Andrew Fitzgerald, Senior Vice President of Streaming Video Services at Hearst Television, and Ashley Alvarado, Director of Community Engagement at Southern California Public Radio, have been appointed to the Board of Directors for the 2021-2022 term.
Both leaders will begin their two-year year term on January 1, 2021.
Andrew adds valuable perspective from local broadcasting to the Board, plus extensive experience at the intersections of emerging technologies, digital journalism and business sustainability. In his current role at Hearst Television, he works on how local broadcasters fit into streaming media. He previously served as Hearst's Chief Digital Content Officer, focused on transforming news products and building new digital business models for a legacy local TV provider.
Andrew is especially interested to support ONA in nurturing knowledge-sharing about sustainable business models, in the similar way that there's extensive knowledge-sharing around storytelling formats and technology in journalism. He is also passionate about expanding ONA's reach to connect more local journalists to resources and community that are critical for career and professional development yet often are less accessible for small newsrooms.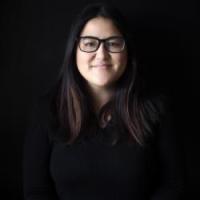 Ashley brings impressive expertise in audience engagement; cultivating newsroom leadership, culture and diversity; and experimenting with storytelling to serve local communities. She has been a regular contributor to ONA, sharing practical lessons and leadership insights through our annual conference programming and the Women's Leadership Accelerator. At Southern California Public Radio (KPCC and LAist), Ashley works on innovative strategies to engage new and existing audiences across platforms. Her focus is at the intersection of engagement and source development—directly connecting community members to local journalists in order to diversify sourcing in news coverage.
There are a total of 16 seats on the ONA Board, including two appointed seats to meet needs identified by the Board and one appointed, non-voting student representative. ONA Board members reflect deep commitment to ONA's mission, vision and values and demonstrate a healthy mix of diversity across ONA membership type, demographics and geographic representation, strategic planning experience, technology acumen and thought and career leadership in our focus areas.  Learn more about the ONA Board of Directors.