This is one of a series of blog posts from the second ONA class of MJ Bear Fellows, three journalists under 30 who are beginning to make their voices heard and expand the boundaries of digital news. Fellow Tricia Fulks is the story director and researcher for Hollow: An Interactive Documentary.
---
I've written about Hollowa few times here, and if you haven't been able to tell, I'm pretty excited about the team and what we're doing. Even more exciting is the fact that although our project won't be out in the world until spring, people already are talking about it.
One of the smart things we've done from the get-go is continue to update our audience on what's happening behind the scenes. We chart our progress through Kickstarter updates, Hollow's blog and, of course, social media. We've also spoken at various events and networked with those in our industry. This is critical, not only to be transparent with the community we're working with, but to create hype around what we're doing.
And guess what? That hype — it's working.
In one of my last posts, I wrote about spreading the word and crowd-funding a project before any boots were ever on the ground for production. We came up with our most effective pitch and our Kickstarter campaign was accepted to begin the funding process. But don't think your work is done once you've gotten the dough. Kickstarter not only produced funding, but a wealth of emotionally invested readers/viewers.
Through the campaign, we found an audience with a wide range of reasons to be interested in the project, whether regional (Appalachian or West Virginia), transmedia or the interactive format. The team has been sure to update donors, even months after we were successfully funded in May 2012. Right now, they are our investors, our evangelists, our biggest fans. Yes, they deserve these updates because they donated, but they also help us in spreading the word.
Besides our Kickstarter updates, our blog has been a place to tell stories beyond the updates. Some posts tell about the people we've met in McDowell or other projects worth looking into in the region or in small-town America.
And our social media presence has done more than allow us to connect directly with those in McDowell County or Appalachia. The way our Facebook page has been used by others is unlike anything I've seen before in social media campaigns. It's piqued the interests of former residents, serving as an outlet for nostalgia. When we post a photo of a neighborhood in a town in McDowell, people who left long ago will talk about what happened there when they were young or what used to sit in old buildings. It's also, of course, been a place to crowd source – whether it's old radio broadcasts, family photos or newspaper clippings.
Getting out into the community and the wider world also works wonders. When I spoke at the ONA conference last September, some had already heard of the project. In fact, a professor at American University told me he was incorporating it into his lesson plan in his classes.
At SXSW, our project director Elaine McMillion was surprised to find attendees who were following Hollow's progress. And earlier in March, I spoke on a panel in Charleston, W.Va., for the West Virginia Women's Commission, and ran into people who had donated to the Kickstarter campaign.
While we've been getting the word out virtually, at networking events and industry panels, it's been most rewarding hearing people in the field, those invested in saving small towns or with connections to Appalachia, tell you how much they appreciate what we're doing. They make for one very effective and satisfying promotion team.
---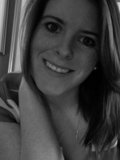 Tricia Fulks is one of ONA's three MJ Bear Fellows for 2012. She is the story director and researcher for Hollow: An Interactive Documentary and a freelance digital journalist based in the greater Washington, D.C., area.
---