This is one of a series of blog posts from the second ONA class of MJ Bear Fellows, three journalists under 30 who are beginning to make their voices heard and expand the boundaries of digital news. Fellow Tricia Fulks is the story director and researcher for Hollow: An Interactive Documentary.
Adopt. Adjust. Adapt.
When it comes to emerging technologies and platforms for storytelling in our industry, we've all heard it. And — as long as we want to stay current — we've had to familiarize ourselves with new tools accordingly.
My adjustment began with moving from newspapers to multimedia storytelling, then using social platforms to break news, update readers and engage audiences. Now I've made the plunge into interactive documentaries with Hollow: An Interactive Documentary. And as I've adopted this idea of a new storytelling platform, made adjustments and adapted accordingly, I've also learned that you just can't do it all.
I'll admit it — I'm at my best when I'm writing. But I'm also a very good videographer and audio editor. I'm not a bad photographer (a few white balance mistakes here or there). I know how to engage and connect via social media. But when it comes to serious web design, I just never had the chops. And if I were in charge of balancing Hollow's budget, we'd be in serious trouble.
Thankfully, our team includes a variety of professionals, from journalists and designers to filmmakers and even cartographers. We all take on specific tasks, but the best part about being on this team is I'm learning from some really smart people who are doing some really cool things in an emerging storytelling platform.
Part of my introduction to the project is becoming more familiar with what an interactive documentary is. Our team leader and Project Director Elaine McMillion explains it best: "(Interactive documentaries) typically are accessed online, and/or across media platforms and allow a user to customize their experience. Most often, but not always, they provide a non-linear path and encourage the user to be an active participant in creating their own desired narrative."
If you've ever had a hand in telling stories via text, audio, photos and/or video, you know you don't want to overdo it. It's always wise to choose and use the best medium to showcase and share information about the person, subject or issues you're writing about.
"I don't think all stories are best suited for this (interactive) form," Elaine said. "Some stories are best told through a short or feature film, newspaper article or an audio piece. I think that certain characteristics of stories fit this form the best."
One type that takes to the interactive format are stories of community. That's where McDowell County, W.Va., came in.
"When 'Hollow' was first conceptualized in 2009, I thought of it as a linear documentary film," said Elaine. "But then I stopped to think, what if we don't accept the idea that these communities are dying, but instead inspire residents to work together to change their direction. Is this possible through new media tools? The motivation to increase community efficacy and ignite change, paired with the idea that this is a story that evolves over time, pushed us into exploring non-linear and online storytelling."
---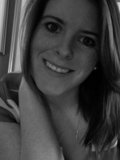 Tricia Fulks is one of ONA's three MJ Bear Fellows for 2012. She is the story director and researcher for Hollow: An Interactive Documentary and a freelance digital journalist based in the greater Washington, D.C., area.
---