This is one of a series of blog posts from the second ONA class of MJ Bear Fellows, three journalists under 30 who are beginning to make their voices heard and expand the boundaries of digital news. Fellow Tricia Fulks is the story director and researcher for Hollow: An Interactive Documentary.
When Hollow's Project Director and creative force, Elaine McMillion, asked me to participate in the interactive documentary in December 2011, I was immediately on board. Elaine and I had gone to school together at West Virginia University's P.I. Reed School of Journalism, and although we had both worked in journalism, I was the more experienced journalist, while she had more experience in self-starting projects.
So imagine the shift in mindset for me, a former newspaper reporter and editor, when I had to become one of the project's fundraisers and PR people.
Our first campaign was on the crowd-funding site Kickstarter, in which we sought to raise $25,000 for the summer production months. With the money raised, we also wanted to purchase cameras to hand out to community members, our own citizen storytellers whose work would appear online alongside the team's. But first, all of the money needed to be raised, or we wouldn't receive any of it.
The campaign was a roller coaster ride. Halfway through, we had about half the funds, and I thought, "Hey, we're just fine." It wasn't until the last week when it looked, for lack of a better word, iffy. We were a couple thousand away from our goal, and the money trickled in — at least it seemed to — over the days, hours.
But we ended up surpassing our goal. We raised more than $28,000, and I attribute that to our team's willingness to spread the word every day via its social networks. And we can't forget that many famous state natives — including a senator, a NASA engineer, a New York Times book critic and a documentary filmmaker — also endorsed the project via Twitter.
But even in this increasingly digital world, we couldn't underestimate the traditional media for the success of our campaign. While we ran posts on many blogs about innovation in the industry or about Appalachia, many stories ran in state and regional newspapers, and a story was also picked up by the Associated Press.
While I may be a storyteller at heart, these self-starting projects require everyone on the team to wear multiple hats. We've all done it on Hollow. It takes some adapting when coming from the print world, but I've adapted, and I like it.
---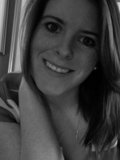 Tricia Fulks is one of ONA's three MJ Bear Fellows for 2012. She is the story director and researcher for Hollow: An Interactive Documentary and a freelance digital journalist based in the greater Washington, D.C., area.
---