The Online News Association, the world's largest membership organization of digital journalists, today announced its second class of 2012 MJ Bear Fellows, three journalists under age 30 whose innovative work in independent, community and corporate news represents the best of new media.
The selection committee combed through applications from 12 countries to choose three up-and-coming digital journalists — two in the United States or Canada and one international, in partnership with MSN International — who are making their voices heard in the industry.
The 2012 MJ Bear Fellows are:
Hagit Bachrach, 29, a video producer for the Council on Foreign Relations, where she manages CFR's online video strategy, develops video stories for the web, trains other staffers on video storytelling and produces a weekly news podcast. Bachrach also has worked as an assistant multimedia producer and multimedia coordinator for CFR. Her work has won two Overseas Press Club awards, an ONA multimedia feature award and an Emmy nomination. A graduate of Columbia University, she previously was an associate video producer for CNNMoney.com and a freelance journalist in Tel Aviv. She said: "I believe that multimedia brings stories to life. Multimedia makes a story from across the border, across the ocean, personal, and it makes it matter." The selection committee said: "In the ever-evolving world of digital journalism, Hagit has embraced the tools and understands the challenges of producing digital content through compelling storytelling. 'Crisis Guide: Iran' explores the complex historical, political and socio-cultural roots that have shaped modern-day Iran, and Hagit has worked to present difficult information through a variety of media in ways that keep readers interested and engaged."
See her project here.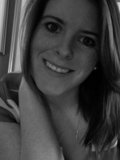 Tricia Fulks, 25, a freelance journalist and founding story director of "Hollow," a startup interactive documentary and community participatory project focused on 10 communities in McDowell County, West Virginia. A graduate of West Virginia University and American University in Washington D.C., where she received a Master's degree in Interactive Journalism, Fulks has been a city editor and editor at two West Virginia newspapers and was an AmeriCorps VISTA worker in Morgantown, W. Va., where she and another student launched a citizen media initiative. Of her professional goal, she says: "Writing was my first passion, but that's shifted over the years. I now want to tell people's stories in the best way I can in the best medium I can. That, I feel, is the only way you can do any story justice." The selection committee said: "She has hustle and moxie, a passion for storytelling and an understanding of how to tell stories in a non-linear way. She is an inspiration to others."
See a description of her project, which will launch in Spring 2013, here.
Denise Hassanzade Ajiri, 29, a web writer for Radio Farda, a Persian-language news service operated by Radio Free Europe. She is a graduate of Tehran University in Iran and La Salle University, Prague, Czech Republic. In addition to writing daily news articles for Iranians on topics not covered in their country's domestic press, she produces a weekly podcast on foreign cultural issues not often mentioned in Iran's media. Prior to her current position, Ajiri worked for a pharmaceutical company in Tehran and was a translator for a Tehran-based publishing firm where she translated best-selling author Laura Schlessinger's "Woman Power" into Farsi. (She speaks Farsi, Turkish, German, Azeri, Assyrian and English.) Said Ajiri of her work: "As a writer who confronts censorship, I have an innate understanding of freedom of speech, freedom of religion, and of course, freedom of the press." The selection committee said: "Her team's work to get the news past constant threats of censorship is impressive; we are extremely impressed with her courage on freedom of the press."
See her work here and here. (Both are in Farsi.)
"We are honored to sift through the applications each year, because they reflect the future of our industry," said Amy Eisman, Chair of the MJ Bear Fellowship Committee and Director of the weekend MA in Interactive Journalism at American University. "This year we saw entries from entrepreneurs, intrapreneurs and everything in between — in graphics, data and visual storytelling. Entries were as creative in their fundraising as they were in their project development. MJ would be proud."
Each fellow will be paired with a digital news leader as a career development mentor for one year, and also will receive a free ONA membership and an expense-paid trip to the Online News Association Conference & Awards Banquet (ONA12), Sept. 20-23, in San Francisco, where they'll be part of a panel presenting their projects. Tricia will work with Chad Stevens, an assistant professor at the University of North Carolina School of Journalism and Mass Communication and a web documentarian who chronicled an award-winning web project on West Virginia strip mining (http://www.milesfrommaybe.com/); Hagit with Paul Cheung, Global Interactive Editor for the Associated Press and a Chapter Board Representative of the Asian American Journalists Association, and Denise with Asli Yerdekalmazer, who was a member of MJ's team as Turkey's Executive Producer and today is Executive Producer for MEA (Middle East and Africa) as part of the MSN CEEMEA team.
The selection committee felt so strongly about the work and potential of four other applicants that they were awarded honorable mention. They are: Mathew Morgan, 27, a social media entrepreneur and founder of ShoutAbout, a not-for-profit venture that empowers citizens to participate in and act upon the news; Danny Schreiber, 27, the founding editor of Silicon Prairie News, a website focused on internet startups in the Midwest; Koshan Ali Khidhir, 24, a freelance blogger based in Erbil, Iraq, and Henri Paget, 25, news editor for ninemsn.com.au, an Australian news website.
The selection committee included: Anne Saul, Newspaper/Video Consultant, former Gannett News Executive, MJ Bear Fellowship Coordinator; Amy Eisman, Director, weekend Master's program in Interactive Journalism, School of Communication, American University, MJ Bear Fellowship Chair; Will Sullivan, Mobile Products Manager, U.S. Federal Government, and ONA Board Secretary; Jody Brannon, Editor, Next America, The National Journal, ONA Board Treasurer and Education Chair; Dominique Lempereur-Babeanu, Director, MSN Media Academy; Blake Carpenter, Audit Associate, Grant Thornton, LLP, and MJ Bear's nephew; Sarah Hoye, All-Platform Journalist, CNN; Jonathan Hart, Member, Dow Lohnes PLLC, and ONA Counsel, and Jane McDonnell, ONA Executive Director.
Bear, whose wide-ranging career took her to pivotal roles at Microsoft's MSN Portals and MSN International, NPR and American University, was renowned for her kindness and digital know-how. She played a vital role in ONA's history as a member of the original Board of Directors, helping to incorporate the organization in 1999 and serving on the Education, Fundraising, Conference and Legal Affairs committees until 2003.
So far, Friends of MJ Bear and ONA, MSN International and the MJ Bear estate have contributed more than $100,000 to the Fellowship fund, which will continue to spotlight and encourage promising journalists. Donations can be made here.
---
The Online News Association is the world's largest association of digital journalists. ONA's mission is to inspire innovation and excellence among journalists to better serve the public. The membership includes news writers, producers, designers, editors, bloggers, developers, photographers, educators, students and others who produce news for and support digital delivery systems. ONA also hosts the annual Online News Association conference and administers the Online Journalism Awards.
For more information, contact:
Anne Saul
mjbearfellowship@journalists.org