WASHINGTON, D.C. — The Associated Press and Google today announced the first recipients of a new national scholarship program targeted at college students whose innovative projects exemplify the new journalist in the digital media age. The Online News Association, the world's largest membership organization of digital journalists, administers the program.
The AP-Google Journalism and Technology Scholarship provides $20,000 scholarships for the 2012-13 academic year to six promising undergraduate or graduate students pursuing or planning to pursue degrees at the intersection of journalism, computer science and new media. A key goal is to promote geographic, gender and ethnic diversity, with an emphasis on rural and urban areas.
The students were selected by a committee of digital media leaders from applications across the country. They are:
Emily Eggleston, 24, a graduate student at the University of Wisconsin–Madison, studying journalism and geography. Eggleston writes for Madison Commons, a hyperlocal online news source produced by the UW Madison School of Journalism, where she founded the first data-driven journalism group. She's studied in Rome, Italy, Uganda and Dublin. Her project will focus on producing data-driven stories about the Wisconsin metropolis.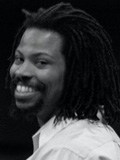 Reginald James, 30, an undergraduate at the University of California, Berkeley, studying Political Science and African American Studies, and a graduate of Laney College in Oakland, Calif., and College of Alameda in Alameda, Calif. James founded the campus newspaper Harambee, which later expanded to community colleges throughout California, and he currently hosts The Black Hour, an internet radio show. He's won awards from the Bay Area of Black Journalists Association and Journalism Association for Community Colleges. His project will include a hyperlocal news site targeted at the African-American community on the University of California, Berkeley campus.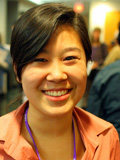 Katie Zhu, 20, an undergraduate at Northwestern University, studying computer science and journalism. Zhu is currently working part-time for GOOD, and has produced and designed for several campus publications, including North by Northwestern and NU Asian. She's also interned at ABC News Beijing and was selected to participate in the Knight-Mozilla News Technology Partnership in Berlin. Her project will develop LedeHub, a web application tool for social reporting, writing and coding in the open to allow readers, reporters and new organizations to come together collaboratively.
Rebecca Rolfe, 25, a graduate student at the Georgia Institute of Technology, where she studies digital media, and a graduate of the University of North Carolina, Chapel Hill. Rolfe was a designer at CNN.com, where she worked on the 2012 Elections branding team, and produced graphic projects as an intern for The Virginian-Pilot. Her project will create a data visualization of the Academy Award's Oscar acceptance speeches to examine how our society expresses thanks.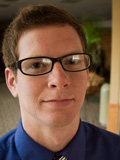 Kevin Schaul, 20, an undergraduate at the University of Minnesota, studying journalism and computer science. He currently interns at the MinnPost, a non-profit, online-only journalism enterprise in the Twin Cities, and founded The Nap App, a simple timer/alarm mobile application clock specifically designed to meet the needs of busy sleepers. His project will focus on a site, Box Chart Maker, to help journalists easily learn coding for their stories.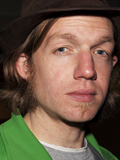 John Osborn, 29, a graduate student at the University of California, Berkeley, studying journalism, and a graduate of Humboldt State University, who has worked at the Times-Standard, the former Eureka Reporter and founded the political news blog Reporta. Osborn's project will use real-world data from campaign trails, finance and voting records to produce a news game called The Candidate.
"We are delighted by the range of creative thought and innovation that these students are applying to the advance of journalism and use of technology," said Sue Cross, AP senior vice president for the Americas. "These are exciting and encouraging projects. At the AP we look forward to working with Google to support and advance the students' progress."
"May these students thrive as the entrepreneurs they so clearly are," said Sean Carlson, Manager of Global Communications & Public Affairs, Google. "Whether their projects develop as envisioned, morph in unforeseen directions, or become foundations on which to draw during the years ahead, they should inspire the broader journalism community to keep rethinking the capacities we have to report and share stories through new technologies. We appreciate our relationships with the Associated Press and the Online News Association to make this scholarship program possible, and we look forward to seeing the impact these students have in their communities and much further afield."
Each scholarship recipient will receive an expense-paid trip to the Online News Association Conference & Awards Banquet, Sept. 20-22, in San Francisco, as well as a free, one-year ONA membership.
Scholarship applications will open again April 30 for the 2013-2014 academic year to college sophomores or higher with at least one year of full-time undergraduate or graduate study remaining. Find details on eligibility here. Irving Washington, Scholarship Manager for ONA, administers the application process.
"There's nothing more exciting than seeing these new journalist hybrids emerging from our colleges across the U.S.," said Jane McDonnell, ONA Executive Director. "While digital media professionals continue to evolve the game, these students will transform the playing field."
---
About the AP
The Associated Press is the essential global news network, delivering fast, unbiased news from every corner of the world to all media platforms and formats. Founded in 1846, AP today is the largest and most trusted source of independent news and information. On any given day, more than half the world's population sees news from AP.
About Google Inc.
Google is a global technology leader focused on improving the ways people connect with information. Google's innovations in web search and advertising have made its website a top internet property and its brand one of the most recognized in the world. For more information, visit www.google.com/about.html.
About ONA
The Online News Association is the world's largest association of digital journalists. ONA's mission is to inspire innovation and excellence among journalists to better serve the public. The membership includes news writers, producers, designers, editors, bloggers, developers, photographers, educators, students and others who produce news for and support digital delivery systems. ONA also hosts the annual Online News Association conference and administers the Online Journalism Awards.
For more information, contact:
Irving Washington, Scholarship Manager
iwashington@journalists.org
317.441.5051