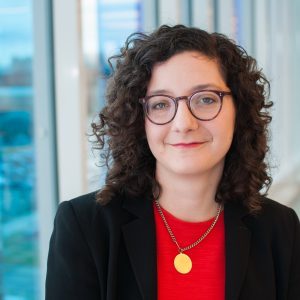 Jennifer Mizgata was Director of Programs at the Online News Association, the world's largest association of digital journalists.
Jennifer focused on identifying talented digital journalists and innovative journalism projects and providing them with support. She directed many of ONA's flagship diversity, leadership and grant programs, including the Women's Leadership Accelerator, an intensive program aimed squarely at advancing women in digital journalism. Jennifer designed training programs and industry-leading conferences for journalists, with a focus on making newsrooms more inclusive and developing female leadership.
A digital strategist dedicated to public service, Jennifer has spent her career building communities online and offline. Before joining ONA, she served as the first social media lead for the World Food Programme (WFP), the United Nations agency fighting hunger worldwide.
An established photographer, Jennifer's documentary work has been featured on a number of news sites and shown in galleries. She lives in Baltimore and works out of D.C., which is a totally reasonable thing to do and gives her access to all of the best things in both places.