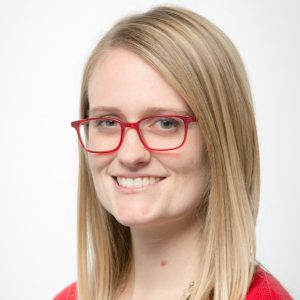 Hollie is ONA's Director of Awards and Community Resources. Her portfolio includes managing the Online Journalism Awards, as well as development of resources for ONA members and the broader ONA community.
Before joining ONA, she worked at the Association of American Medical Colleges (AAMC) where she was responsible for volunteer recruitment and management, educational programming for annual meetings and year-round professional development offerings, and membership engagement. She was also responsible for managing, evaluating, and growing the The Awards for Excellence Program – the only national platform that highlights innovative work being produced by development, marketing, communications, public affairs, and alumni relations professionals in the world of academic medicine.
Hollie grew up in South Mississippi and holds a B.A. from The University of Southern Mississippi in political science and an M.A. from The University of Florida in political campaign management. She lives in Washington, DC with her husband, two kids and their dog.