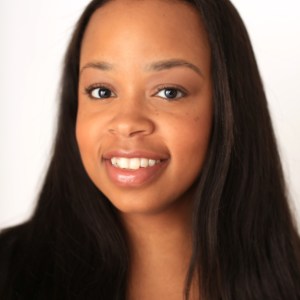 LaSharah S. Bunting is the Online News Association's CEO and Executive Director. She was most recently a Vice President and Executive Editor at Simon & Schuster, where she acquired and edited nonfiction titles, with a particular focus on deeply reported narratives that explore the complex issues of our time. Before that, as Director of Journalism at the John S. and James L. Knight Foundation, she managed grants and initiatives that accelerated digital and organizational transformation in newsrooms, advanced equity and inclusion and boosted the development of new skills and expertise.
Before becoming part of the ONA staff, she was a longtime ONA supporter, ranging from providing financial support during her tenure at the Knight Foundation to advising ONA on numerous programmatic initiatives, including the Women's Leadership Accelerator, the Challenge Fund for Innovation and Journalism Education, ONA's annual conference and more.
LaSharah previously worked at The New York Times for 13 years, holding roles such as Senior Editor for Digital Transition, which involved leading a new team focused on implementing digital skills and organizational change across the newsroom. She also worked as an Editor on the Times' National Desk, where she directed breaking news and oversaw the department's daily report, multimedia projects and audience engagement. Before coming to The Times, LaSharah was an Editor at The Dallas Morning News.
LaSharah serves on the Board of Directors for Outlier Media, Open Campus and Dow Jones News Fund. She is a proud Nebraska native and graduate of the University of Nebraska-Lincoln, where she studied journalism. She is also an alumna of the Sulzberger Executive Leadership Program at Columbia University; the Diverse Future Executive Program; and the Maynard Media Academy at Harvard University. She now lives in the Miami-Fort Lauderdale area.