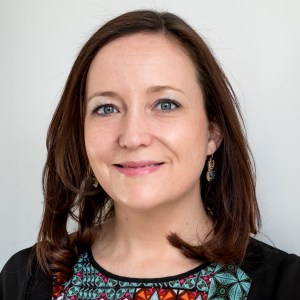 Jackie Bischof is the deputy editor of the Quartz Talent Lab, an initiative to actively identify exceptional journalists wherever they are in the world and bring their writing to Quartz, as well as help develop and mentor in-house talent. She oversees Quartz's internship and fellowship programs, and works regularly with freelancers as a contributing editor to Quartz Ideas. With the Quartz Africa team, and in collaboration with Code for Africa, she has led an effort to train more than 200 African journalists in half a dozen countries on basic data visualization and sourcing skills.
Jackie was previously digital editor at Newsweek, managing their editorial efforts online. She also worked as a reporter and producer for the Wall Street Journal, and for Thomson Reuters' digital editorial team, both in New York and Johannesburg. Jackie attended Columbia University's Graduate School of Journalism on an Africa Pulitzer scholarship, and was awarded the Henry N. Taylor Award for best international student. She has a bachelor's from the University of Witwatersrand in Johannesburg. Jackie greatly enjoys connecting people, writing about South Africa, running, and spending time with her husband and dog Bowie.
Plans as an ONA Journalism Mentorship Collaborative Fellow
Quartz aims to create an innovative, industry-leading mentorship program that supports connections between diverse global staff, aids their growth and inspires ambitious journalism. Jackie plans to begin by surveying staff on what they'd like to get from a mentorship program, before interviewing industry leaders about the challenges and opportunities provided by any mentorship programs they've participated in. As the program will be global in scope, she intends to experiment with different forms of communication and collaboration with a small test group. Her goal is to create a proposal for a formal program at Quartz that will be ready to implement by year's end.
Long-term mentorship program goals
Jackie aims to create a program with strong, self-sustaining and enduring connections between global staff that they can carry with them throughout their careers at Quartz. We want to harness our spirit of innovation and creativity to support pairings across countries and teams that go beyond traditional mentorship programs. We'd like those connections to serve as a source of inspiration for staff generally, and demonstrate our core principle of spirit of generosity. Lastly, we hope to develop a program that could be easily adapted by other digital newsrooms with a global footprint.