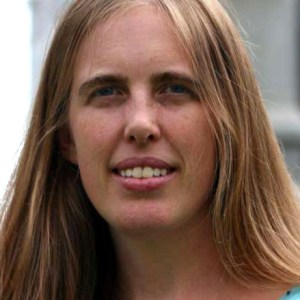 Kytja Weir joined the Center for Public Integrity in 2013 and now leads its state politics team. She also helped relaunch the Center's diversity committee in 2017, which created a mentorship program for new hires, among other recent efforts. Stories produced under her direction have won multiple honors including from the National Press Club, Editor & Publisher, Online News Association, Gerald Loeb Awards, Scripps Howard and the Association of Health Care Journalists. Before joining the Center, she was a local news reporter for The Washington Examiner, The Charlotte Observer and The Boston Globe. Weir received a bachelor's degree from Dartmouth College and earned a master's from Columbia University's Graduate School of Journalism.
Plans as an ONA Journalism Mentorship Collaborative Fellow
The Center for Public Integrity hopes to improve our mentorship program and tap into our alumni network to help incoming interns and fellows navigate their journalism careers. In the next few months, The Center for Public Integrity would like to make our current mentorship program more robust by surveying the mentees on how the program has worked for them. The Center also hopes to expand the mentorship program for its incoming class of summer interns and fellows so that they can learn from the vast network of alumni and friends of the Center in a series of lunch seminars on how to navigate careers in journalism.
Long-term mentorship program goals
The Center for Public Integrity hopes our mentorship program will help the organization cultivate and retain the new talent it hires. The program can also serve as a vehicle for cross-pollination across departments and help air ideas from staff to management.