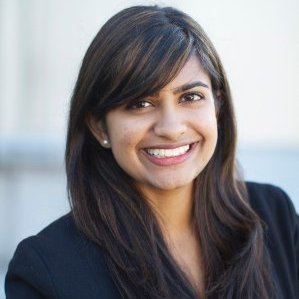 Anjuli Sastry is an assistant producer for NPR's It's Been a Minute with Sam Sanders, a biweekly news podcast at NPR. She is originally from the Bay Area and a graduate from the University of California, Berkeley and the Columbia University Graduate School of Journalism. She led an alumni mentorship program at her professional foreign service co-ed fraternity at UC Berkeley, which aimed to improve professional development within that undergraduate professional fraternity on campus. The work on this program included training for mentors and pairing up mentors/mentees and overseeing the program. She is originally from the Bay Area and currently resides in Culver City, CA, where she works out of the NPR West bureau.
Plans as an ONA Journalism Mentorship Collaborative Fellow
NPR's mentorship program is led by a team of four. In addition to Anjuli, it includes:
Kat Chow, reporter for NPR's Codeswitch
Christina Cala, producer for NPR's All Things Considered
Mallory Yu, producer and movie editor for NPR's All Things Considered
The team's goal is to create a supportive, nurturing environment for women of color in public media through mentorship. We'll find strong matches for all of the women who have signed up to participate in our program, and ensure that each of our matches have met at least twice. We also want to develop a system for us to understand that the pairs we've created are working: Do the mentors/mentees meet regularly? Do they fit temperament wise? Are they getting what they need out of the situation? If not, what can we do to help make the mentor/mentee relationship more effective? We hope to reasonably accomplish this appropriate pairing during the fellowship period and hope this collaborative can help with that.
Long-term mentorship program goals
Our team – a group of women in public media – aims to create a support system for women of color at our organization, and to help forge relationships in our organization that might not have otherwise existed. There are many talented women of color at our company who are willing and eager to help others navigate situations, including salary negotiation or story development or what it means to work in public media as a women of color.