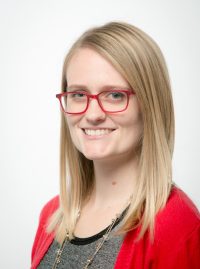 The Online News Association (ONA) is pleased to announce a staff promotion: Hollie Schultz assumes an expanded role as the Director of Awards and Community Resources.
Hollie joined ONA in 2019 to lead the strategy, management and growth of the Online Journalism Awards program, one of the most prestigious awards in news. She has also collaborated on several key grant-making programs, including to support innovation in journalism education and experiments in immersive storytelling.
In 2022, Hollie worked on developing resources for a new fiscal sponsorship and capacity support program for ONA members. The program launched this year with The Pivot Fund and aims to grow the ecosystem of journalism grant-making, professional development and trade organizations.
As the Director of Awards and Community Resources, Hollie will continue to steward our annual awards showcase and expand her portfolio to focus on the full cycle of how we offer resources to ONA members and the broader journalism community — from setting the strategy for developing new resources to maintaining and sunsetting them over time.
Hollie is based in Washington, D.C. She reports to Chief Knowledge Officer Trevor Knoblich.
---
The Online News Association is on a mission to inspire and support innovation and excellence in digital journalism. To learn about the latest training opportunities and resources from ONA, subscribe to the ONA Weekly newsletter.
To explore partnerships, promotional opportunities and other ways to invest in ONA's programs and events, contact Chief Strategic Partnerships Officer Jessica Strelitz at jessica@journalists.org.