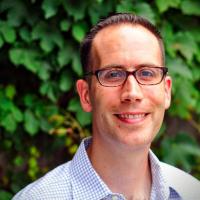 Today, Irving Washington announced that he will leave ONA at the end of the year. Our sadness at Irving's departure is exceeded only by our gratitude for his 11 years of service to this community, including nearly six years as CEO. On behalf of the Board of Directors, I can say that Irving's legacy at ONA is extraordinary and will endure for many years.
Under Irving's leadership, ONA has doubled its staff, grown a multimillion-dollar budget and dramatically deepened its investment in programs that champion innovation, skill-building, mentorship and collaboration. During the turbulence of the pandemic, Irving's stewardship kept ONA strategically on course, enabling our community to endure, connect and thrive in the most uncertain of times.
Moreover, Irving supercharged ONA's commitment to diversity, equity and inclusion. From the Women's Leadership Accelerator to support of The Pivot Fund, you can feel this animating spirit throughout all of ONA's programs. For this reason, I believe that Irving's legacy isn't simply that ONA helped make journalists and newsrooms more successful — it's that ONA, under his leadership, made them better.
But as Irving himself put it, the season for change has arrived. (Like him, I also grew up in the Midwest and have a fondness for seasons.) Finding ONA's next leader is one of the board's most serious duties, and we are ready to fulfill it.
We will post a job description in the next few weeks that outlines what we're seeking in ONA's next CEO. In short, we are looking for someone who embodies ONA's values and will work tirelessly to pursue its mission to inspire and support innovation and excellence in digital journalism. This must be someone who is comfortable with uncertainty and who can build upon ONA's stature as a leading organization for driving positive change at an industry level. We will eagerly consider excellent candidates both within and beyond the ONA community. Our goal is to select a new CEO by November, so that we can coordinate a transition before 2023 — but not before we thoroughly celebrate Irving (and roast him a bit?) at ONA22 in Los Angeles this Sept 21-24.
As Irving heads into his final months of service to ONA, I want to offer my sincere and heartfelt thanks. We happened to join ONA at the same time, by working on the same project, and I'm fortunate to consider him a longtime friend.
Irving often claims he's never been the smartest person in the room at ONA, but I will attest personally that for more than a decade, he has been the most inspiring. We all wish him the best in his next chapter.
David Smydra
ONA Board President
Read more
Letter from our CEO: A new season after 11 years of service at ONA