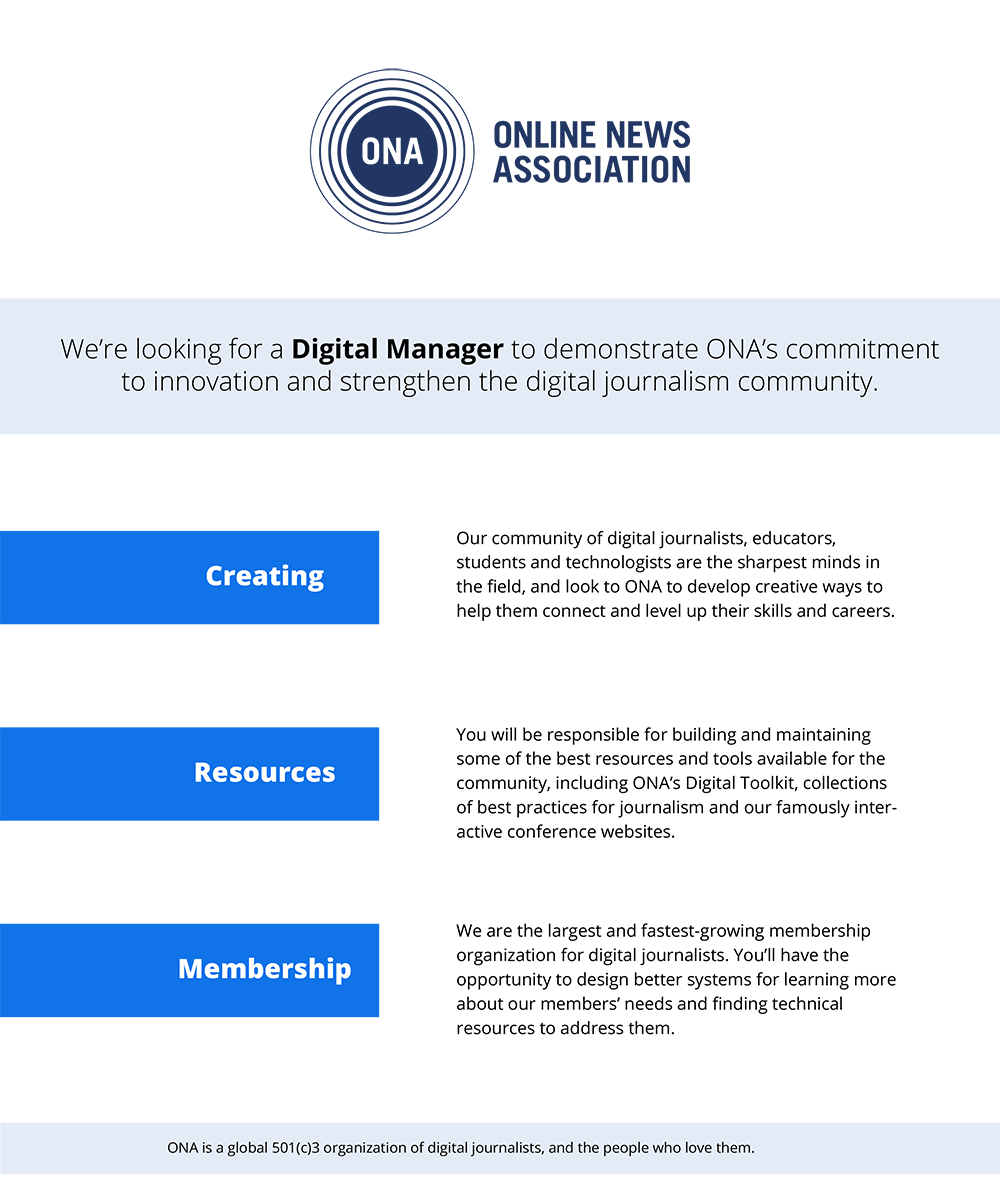 ONA is seeking a creative, enthusiastic digital manager to join our terrific team here in Washington, DC. The Digital Manager's responsibilities will be to develop and maintain our web properties, including journalists.org and ONA's Digital Toolkit. The role requires playing a lead in analyzing member and traffic data, as well as helping to coordinate registration and other training needs at our state-of-the-art annual conference and events. You'll work closely with all staff in developing ideas for community engagement, growth and support.
Key responsibilities for the role include front-end web development experience, database management and excellent organizational skills. ONA is a small team, so every member of the team is expected to be collaborative, flexible and supportive. While we're generously housed at NPR's HQ, our team often works from remote locations, so the ability to work and communicate using chat, email, phone and video conferencing is a must.
If you're a self-starter, passionate about the digital journalism community and comfortable working in a flexible environment, give our job description a look!
Learn More