Over 100 journalists from around the Midwest came out for ONACamp Indianapolis, a full-day digital journalism training hosted at the Indianapolis Star on June 12. With a focus on community engagement, the workshop provided practical tips and best practices for reaching audiences through social media, video, mobile devices and more. A big thanks to the Gannett Foundation for their generous funding for this event, which was free for all participants.
Here, we've collected resources from our expert presenters so you can learn from their excellent tips.
---
Building news with your community
Josh Stearns, Director, Journalism & Sustainability at the Geraldine R. Dodge Foundation and Shannon McDonald, Community Manager at Billy Penn, opened the day with insights on how to better connect with local audiences. For them, being collaborative is the key to their community engagement and they gave great examples of ways that you can work with your community to tell local stories.
.@sacmcdonald at #ONACamp – Build collaboration into your site. Through news help your community feel & know that they can make a difference

— Nate Chute (@nchute) June 12, 2015
---
Verifying social media content
This session, led by Mandy Jenkins, Director of News, Storyful, was packed full of practical tips for journalists who want to find and verify content on social media. From ways to find a source, to best practices for using their content, this presentation will help your newsroom make better decisions in breaking news situations.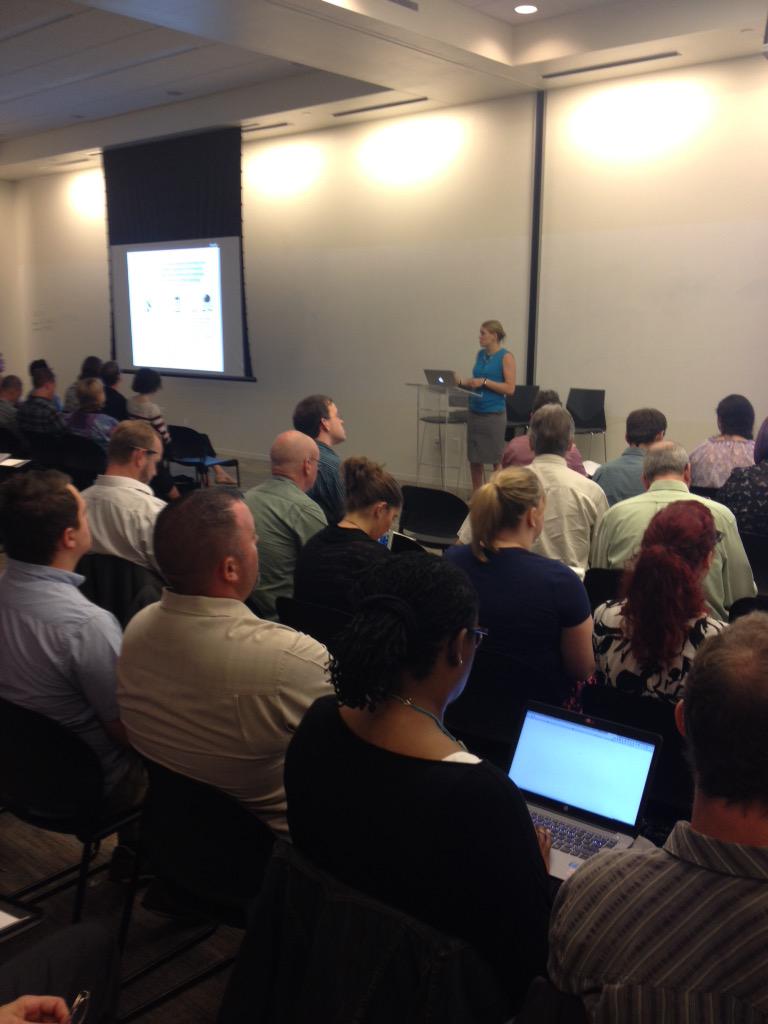 ---
Measuring success with metrics
More and more, newsrooms are using analytics to inform their editorial decisions. Anjanette Delgado, Audience Analyst, The Journal News and lohud.com, walks you through what questions you should be asking and what metrics you should be tracking to inform your editorial strategy.
what I'm learning at #ONACamp, @jconline @witt_howard. pic.twitter.com/GcmbLT5sgh

— Larrisa Turner (@belowthewillow) June 12, 2015
---
Creating Video for Web
Bonnie Layton, Lecturer and Digital Journalism Director, Indiana University, shares great ways for you to think more visually when creating and packaging videos. Don't just do video for video's sake: create compelling stories that draw your viewers in.
Video storytelling is about people – draw them in. Unfocused videos can have clickaway rates as high as 85% within first 10 seconds #ONACamp

— Nate Chute (@nchute) June 12, 2015
---
"It has to be mobile now"
If you're thinking about your audience on mobile after you've already completed a story, it's too late. Your newsroom should be talking about mobile before you start reporting and Patty Michalski, Managing Editor of Digital/Mobile/Social at USA TODAY shares insights on how to engage audiences and create meaningful experiences.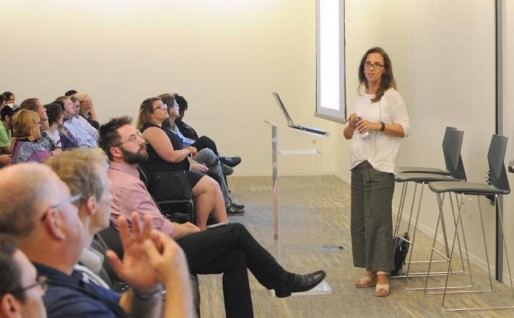 Takeaways from @pmmichalski's #ONACamp talk: try out your own mobile content, package info specifically for mobile, but be ready to pivot.

— Anne Halliwell (@Anne_Halliwell) June 12, 2015
---
Reaching people where they are
Dhiya Kuriakose, Social Strategist and Producer demonstrated how NowThis reaches audiences on a range of platforms- by packaging news stories for audiences on those platforms, instead of simply reposting the same content. Keep in mind the tone of each platform, the audience you reach there and the voice that your brand embodies on the web.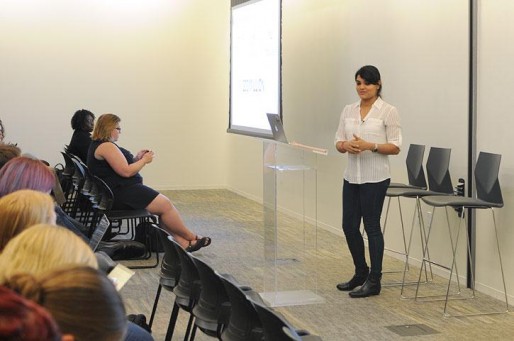 See how @nowthisnews presented the same story on different mobile social platforms. #ONAcamp pic.twitter.com/TrNEbZiRxp

— William Cannon (@NewsCannon) June 12, 2015
---
More Tips
For more tips, check out the #ONAcamp tag on Twitter. Interested in having an ONACamp in your city? Drop us a note at training@journalists.org and tell us why.