This is one of a series of blog posts from the third ONA class of MJ Bear Fellows, three journalists under 30 who are expanding the boundaries of digital news. The deadline to apply for this year's fellowship closed on June 6. Fellow Armie Garde is assistant content editor and multimedia journalist for Sun.Star Publishing, Cebu City, Philippines.
Social media platforms have turned into powerful tools for creating online communities to keep people informed and promote unanimity, especially during disaster response.
The Philippines experienced two major natural disasters in 2013, the magnitude 7.2 earthquake in Bohol October 15 and Typhoon Yolanda (Haiyan) on November 8.
Critical information about the damage caused by the quake, along with a few photos of its impact, were posted first on social media. Further, the Bohol Quake Assistance Facebook page provides an example of how social media is being used to monitor rehabilitation efforts in areas badly affected by the earthquake. It publishes photos of disaster response initiatives, such as the distribution of donations from local and international donors. It even includes photos of livelihood rebuilding ideas to help victims cope up with the economic impact of disaster.
Facebook groups also are helpful in disaster management and response. One example is the TACLOBAN (and nearby WARAY towns) YOLANDA UPDATE group, whose members are encouraged to post articles, photos or videos of rescue and relief efforts in Central Philippines.
The Facebook group was set up for members to post inquiries of developments in the areas in Tacloban and nearby Waray, towns hit by Haiyan; to search for and update information on missing or found person; to help organize distribution of relief goods and funds, and to promote other causes, like book drives and fun runs. The group now has 24,880 members.
Sun.Star, like other news websites, makes use of these tools as well. Following the earthquake in Bohol and Typhoon Haivan, we <a href="
Our brothers and sisters in Bohol need our help.
Do you know of other organizations and companies that are facilitating relief efforts for the quake victims in Bohol? Here's how we can help them:
https://storify.com/sunstaronline/how-to-help-quake-victims-in-bohol" target="_blank">aggregated the relief effort campaigns posted on Facebook and Twitter and promoted them on the website. We also asked netizens about the situation in their areas, and prompted them to share relief operations schedules. Social media platforms provided us ways to reach out to both responders and victims of disaster faster than any means traditional media might have offered. 
Government agencies are also finding ways to use these platforms. For instance, the National Disaster Risk Reduction and Management Council (NDRRMC) of the Philippines maintains a website, a Facebook page and a Twitter account to reach the widest possible audience. Reposts of weather updates from the state weather bureau, copies of the NDRRMC memorandums, as well as photos, videos and infographics of important reminders and announcements are posted on its social media pages.
NDRRMC also uses social media to live blog highlights of conferences and other meetings focusing on disaster risk reduction and management, as well as other government initiatives that prepare for and monitor the aftermath of disasters like typhoons, flooding, landslides and earthquakes.
A few days before Typhoon Yolanda (Haiyan) made a total of six landfalls, the state weather bureau and other government and non-government agencies used Twitter and Facebook to inform and remind the public of the necessary actions before, during and after a typhoon.
Social media's capability to reach a huge audience doesn't tell us everything we need to know about affected areas, speed of response or the breadth of damage. But in so many ways, the opportunities it has opened for disaster management and response efforts have undeniably changed the lives of many.
---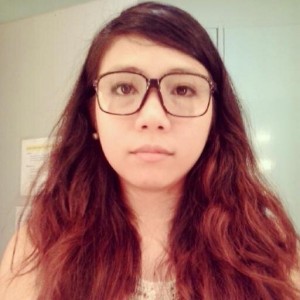 Fellow Armie Garde is assistant content editor and multimedia journalist for Sun.Star Publishing, Cebu City, Philippines. She is a graduate of the University of the Philippines Cebu College.