Last chance! Apply for $1M Challenge Fund

If you haven't submitted your great, collaborative idea for the first round of grants from the
Challenge Fund for Innovation in Journalism Education
, make sure to to get it in by this Thursday, Feb. 13. The challenge: Hack the journalism curriculum using customized versions of the teaching hospital model. Up to $1 million in funding will support universities in partnering with news organizations to explore new ways of providing information to their local communities. Micro-grants of up to $35,000 each will be awarded to 15 to 25 projects during the 2014-2015 academic year.
---
Members, dive into free data journalism courses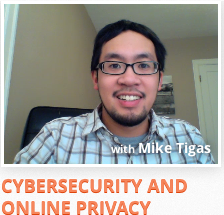 More than 400 ONA members have taken full advantage of our partnership with Smart Media's For Journalism online educational series focusing on data journalism use for reporting, storytelling and design. Our support of these expert video tutorials means all ONA members, including students, professors and mid-career journalists, can get the skills and insights they need to produce the highest-quality digital journalism and keep pace with rapidly developing technological advancements. A timely course on Cybersecurity and Online Privacy has just been added. If you haven't already signed up, start
For Journalism
courses today.
Students, apply for the AP-Google Scholarship by Feb. 21
Now in its final year, the
AP-Google Journalism and Technology Scholarship Program
fosters new journalism skills in undergraduate and graduate students developing projects at the intersection of journalism and technology. Apply by Feb. 21 for one of the two $7,500 scholarships we're awarding for 2014-15.
irving@journalists.org
.
---
JPASS is a personal access plan to a digital library of more than 1,500 academic journals on JSTOR. A great new tool for writers, editors, and researchers, JPASS enables individuals to access more than 7 million articles, reviews, and commentaries anytime, anywhere. It's a perfect fit if you don't have access to JSTOR through a school or public library. ONA members receive 25% off the 1-year JPASS plan. This message is sponsored content by JSTOR.
---
Under construction: Our Membership Center
You may have noticed a few bugs with our Membership Center — like an error that appears when you try to edit your profile or missing emails when you try to reset your password. We'll be rolling out a brand new Membership Center in March to address those issues and introduce new capacity. Until then, we thank you for your patience and encourage you to email
support@journalists.org
for any help.
---
More Opportunities for Journalists
The
Leonard C. Goodman Institute for Investigative Reporting
, an initiative of In These Times, is looking to fund and subsequently publish investigative journalism that challenges—and changes—the status quo. Proposals are due by Feb. 15. The Shorty Awards are open for nominations. You can nominate any journalist to the
#Journalist Shorty Award category
. Last year Tim Pool won and has gone on to become a producer and host at Vice. Media outlets should check out categories including: Best Use of Social Media for News, News Twitter Account and Listicle.