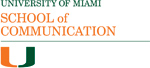 WASHINGTON, D.C. – Finalists for the 2013 Online Journalism Awards, many pushing the envelope of innovation and excellence in digital storytelling and distribution, were announced today by the Online News Association and its academic partner, the School of Communication at the University of Miami.
A group of 24 industry-leading journalists and new media professionals teamed up to review entrants and select finalists. Twelve of those judges, representing a diverse cross-section of the industry, conferred to determine winners from independent, community, nonprofit, major media and international news sites.
The results will be announced at the 2013 ONA Conference and Online Journalism Awards Banquet on Saturday, Oct. 19, in Atlanta.
This year, the OJAs were modified to keep up with our rapidly evolving industry by including non-English entries in all categories and updating the student categories. Seven awards come with a total of $37,500 in prize money, courtesy of the John S. and James L. Knight Foundation and the Gannett Foundation, which also is supporting a new Watchdog Journalism category with a $5,000 award.
"Based on the entries, the innovation of online journalists isn't slowing down. Nor is innovation isolated to just the biggest newsrooms," said ONA Board member Josh Hatch, who, along with the Associated Press' Director of Global Product Operations Ruth Gersh, co-chairs the Online Journalism Awards Committee. "As technologies evolve and mature, we're seeing storytelling taking new forms, multimedia integration hitting new heights, and great journalism reaching more people than ever before."
---
The finalists, listed in alphabetical order, are:
Knight Award for Public Service
General Excellence in Online Journalism, Small
General Excellence in Online Journalism, Medium
General Excellence in Online Journalism, Large
Gannett Foundation Award for Technical Innovation in the Service of Digital Journalism
Breaking News, Small
Breaking News, Medium
Boston Marathon Bombings,

WBUR

.org
Breaking News, Large
Planned News/Events, Small
Planned News/Events, Medium
Planned News/Events, Large
The Re-Election of Barack Obama,

NPR
Explanatory Reporting, Small
Explanatory Reporting, Medium
Explanatory Reporting, Large
Topical Reporting, Small
Topical Reporting, Medium
Topical Reporting, Large
Life in the Hermit Kingdom: Bringing North Korea to the World, Associated Press
Online Commentary, Small
Online Commentary, Medium
Online Commentary, Large
The Feed, Tampa Bay Times
Feature, Small
#Banlieuelanuit, Radio-Canada
Feature, Medium
Feature, Large
Student Projects, Small
Student Projects, Large
Gannett Foundation Award for Innovative Investigative Journalism, Small
Gannett Foundation Award for Innovative Investigative Journalism, Medium
Gannett Foundation Award for Innovative Investigative Journalism, Large
Gannett Foundation Award for Watchdog Journalism
---
The judges of this year's awards were:
Rich Beckman, Knight Chair in Visual Journalism, University of Miami
Cindy Chang, Staff Writer, Los Angeles Times
Carrie Ching, Independent Multimedia Journalist
Arianna Ciccone, Founder, International Journalism Festival
Gabriel Dance, Interactive Editor, Guardian U.S.
Kathleen Ehrlich, formerly Senior Director of Digital Content and Operations,

WNYC

Meghann Farnsworth, Senior Manager, Distribution and Online Engagement, The Center for Investigative Reporting
Rich Jaroslovsky, Technology Columnist, Bloomberg News and

ONA

founding president
Martin Kotynek, Investigative Editor, Die Zeit; 2013 Knight Journalism Fellow, Stanford University
Scott Klein, Senior Editor, News Applications, ProPublica
Jennifer MacMillan, Senior Communities Editor, Globe and Mail
Colin Mulvany, Multimedia Producer, The Spokesman-Review
Momi Peralta Ramos, La Nación Data Project Manager, La Nación, Argentina
Erin Polgreen, Editor, Publisher, and Cofounder, Symbolia
Alexandre Pratt, Managing Editor, Digital and Features, La Presse
Tasneem Raja, Digital/Interactive Editor, Mother Jones
Ju-Don Roberts, Digital Strategist and Startup Adviser
Andrei Scheinkman, Data Editor, The Huffington Post
Zach Seward, Senior Editor, Quartz
Will Sullivan, Mobile Product Lead, Broadcasting Board of Governors
Lam Thuy Vo, Interactive Editor, Al Jazeera America
Matt Waite, Journalism Professor of Practice, University of Nebraska-Lincoln
Ben Welsh, Database Producer, Los Angeles Times
Jose Zamora, Strategic Communications, Univision News
---
Judges were recused from discussing categories in which their own organizations were entered.
OJA judging is accomplished in partnership with the University of Miami's School of Communication. Winners will be announced at the Awards Banquet on the last night of ONA13 in Atlanta. Tickets to the Banquet are available for only $25.
Launched in 2000, the OJAs are the only comprehensive set of journalism prizes honoring excellence in digital journalism.
---
About ONA
The Online News Association is the world's largest association of online journalists. ONA's mission is to inspire innovation and excellence among journalists to better serve the public. The membership includes news writers, producers, designers, editors, bloggers, technologists, photographers, academics, students and others who produce and distribute news for digital delivery systems. ONA also hosts the annual Online News Association annual conference and administers the Online Journalism Awards.
About the University of Miami School of Communication
The University of Miami School of Communication prepares analytical and responsible communication professionals for success in a global society. The School offers undergraduate and graduate degrees in journalism, broadcasting, advertising, public relations, visual journalism, communication studies and motion pictures. The School's state of the art, all-digital facilities and resources are among the most advanced in the country. Approximately 1,500 students are enrolled.
About the John S. and James L. Knight Foundation
The John S. and James L. Knight Foundation promotes journalism excellence worldwide and invests in the vitality of the U.S. communities where the Knight brothers owned newspapers. Since 1950 the foundation has granted more than $400 million to advance journalism quality and freedom of expression. Knight Foundation focuses on ideas and projects that create transformational change.
About the Gannett Foundation
The Gannett Foundation is a corporate foundation sponsored by Gannett Co., Inc. whose mission is to invest in the future of the communities in which Gannett does business, and in the future of our industry. It supports projects that take a creative approach to fundamental issues such as education and neighborhood improvement, economic development, youth development, community problem-solving, assistance to disadvantaged people, environmental conservation and cultural enrichment.