Jim Brady elected ONA president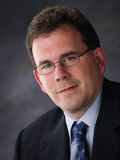 Jim Brady, Editor-in-Chief, Digital First Media, was elected President at the ONA's January Board of Directors meeting in Washington, D.C. Jim, who is in his fourth term as a Board member, has held the offices of Treasurer and Vice President over the past three years, and has chaired or served on many key committees, including Legal Affairs and Strategy.
Joining Jim as officers of the organization are: Meredith Artley, Vice President & Managing Editor, CNN Digital, elected Vice President; Jody Brannon, in the second year of her two-year term as Treasurer; and Will Sullivan, Director of Mobile News, Lee Enterprises, elected Secretary.
At Digital First Media, Jim oversees the 75 daily newspapers, 292 non-daily publications and 341 online sites that are owned by Journal Register Company and MediaNews Group. He is also overseeing the launch of Project Thunderdome, which will redefine how DFM produces journalism by centralizing the production of non-local content so that local papers can focus on their local communities.
"I am thrilled and humbled to get this opportunity," said Brady. "As a longtime ONA board member, I've seen this organization's membership and influence expand dramatically, and working with ONA's staff and board, we'll continue to do whatever is necessary to serve our members and prepare them for the exciting days ahead for journalism."
Jim succeeded Christine Montgomery, Chief Digital Officer, Center for Public Integrity, who served as president from 2010-2012, leading the organization during a time of unprecedented growth.
In an upcoming newsletter, we'll be updating members on new committees, their chairs and initiatives. See all current committees and their roles here.
Jan. 27: Deadline for $20,000 AP-Google Scholarships
Reminder: Only two days until the deadline for the AP-Google Journalism & Technology Scholarship! Looking for last-minute application tips to stand out? ONA Scholarship Manager Irving Washington provides some how-to's here on building your own website to showcase your projects. Find out more and apply for the scholarship here, or contact Irving at irvingona1@gmail.com.
Look for
ONA

Local events in your area

ONA Philly will host a showcase of web strategy and the future of TV News with NBC 10 tonight. This is the latest in the group's series showing off cool initiatives in Philadelphia media. There's still room to RSVP at meetup.com.

ONA & SPJ Seattle takes a look at how media startups are defining new paths in journalism by tackling new business models, experimenting with content and generally just making their own rules. Join them Jan. 31 at Jillian's with Chief Business Officer of GeekWire, Rebecca Lovell, Xconomy Senior Editor Curt Woodward and Brand Strategy Consultant Frank Catalano to talk emerging business models, startups, technology and media. RSVP at meetup.com.

ONA NYC hosts a sold-out event tonight at NYU's Arthur J. Carter Journalism Institute, with an all-star lineup discussing journalism, digital, startup and social media trends for 2012. Follow the conversation at #ONANYC and don't miss out on future events by joining the Meetup group at meetup.com.

ONA DC has already sold out its February event with LegiStorm, featuring the site's new premium Pro product, which brings together data on members from Congress and staff. Join the waitlist for the Feb. 22 event on meetup.com. The group's January event featured Laura Amico, a 2011 ONA MJ Bear Fellow, and her husband Chris, talking about their site, Homicide Watch D.C., a journalism project covering every homicide in the area, from crime to conviction.

ONA PSU/SC, one of our newest groups, will host ONA Board member Amy Webb for a Skype chat on social media strategy, hot new tools and a deep dive on Twitter use. Join the Penn State-State College Meetup group and RSVP today at meetup.com.

ONA PDX, our newest group, kicked off the year with its first event Jan. 18, as more than 50 people gathered in Portland, Ore., to hear Mark Briggs, ONA & SPJ Seattle organizer and author of the new book "Entrepreneurial Journalism." Live in Portland? Join the Meetup group today.

ONA Austin hosted its debut party Jan. 5 with 60 people gathered to network, share ideas and craft the vision of the group. They'll be gearing up for regular events, including a SXSW-partnered event in March. Join the Meetup group to be the first to receive the latest announcements at meetup.com.

ONA Boston brought 40 people to NPR Digital Services on Jan. 18 for a show-and-tell of the group's best web election coverage. Event attendees were encouraged to share their own projects and ideas, providing space for a group brainstorm with the goal of producing more innovative election coverage. To learn about future events, join the Meetup group at meetup.com.
Nieman Reports free to members
The free Winter 2011 issue of Nieman Reports should be in the hands of ONA members and is available online at niemanreports.org. This issue explores new publishing platforms and the many paths that journalists take to become authors: David Wolman, a contributing editor at Wired, on publishing his long-form piece about the Egyptian uprising, "The Instigators," through The Atavist; John Tayman, CEO of Byliner, on publishing stories "at a financially awkward length"; former ONA Board member Elizabeth Castro, author of computer books, on creating and selling modular e-books; John F. Harris, editor in chief of Politico, on his site's collaboration with Random House, and Federica Cocco, founding editor of OWNI.eu, about the online magazine's effort to sell e-books.
Fellowships and awards
Global Editors Network opens entries for Data Journalism Awards
The Global Editors Network (GEN) announced the launch of the first annual Data Journalism Awards (DJA), the international competition recognizing outstanding work in the growing field of data journalism. The GEN initiative is supported by Google, organized in collaboration with the European Journalism Centre, and ONA is a proud media partner. An international jury of data journalism and media experts, including ONA Board member Josh Hatch, will select the six winning submissions, led by Jury President Paul Steiger, founder of ProPublica. A total of €45,000 (around $57,000) will be awarded to the six winning projects. Entries are welcome in the categories of Data-Driven Investigative Journalism; Data Visualization and Storytelling and Data-Driven Applications. Both national/international and local/regional projects are welcome and submissions must have been published or aired between April 11, 2011, and April 10, 2012. Submit your entry here. Deadline is April 10.
Reynolds Journalism Institute Fellowships The Reynolds Journalism Institute invites applications for its 2012-2013 class of Donald W. Reynolds Fellows. The eight-month program provides an opportunity to pursue innovative ideas, test them with real-world experiments, use applied research to assess their effectiveness and deliver solutions that citizens and journalists can put to use in their own communities. Proposals will be judged by their quality and potential for real-world impact. More information here.
Azbee Awards The 2012 Azbee Awards, which honor excellence in B2B publishing, have two new categories this year: Webcast Series and Best Use of Apps. The deadline has been extended to Feb. 3. The competition is open to any English-language, U.S.-based publication (a print magazine or newsletter, or website, e-mail newsletter, blog or digital magazine), whose content is business-to-business oriented. Eligible digital entries must have been published, posted or emailed from Jan. 1, 2011, to Dec. 31, 2011. Enter here.
Mirror Awards Syracuse University's S.I. Newhouse School of Public Communications is accepting online nominations for the sixth annual Mirror Awards competition for excellence in media industry reporting. Deadline is Feb. 10. Anyone can nominate, and there is no fee to enter. Award categories include: Best Single Article, Digital Media; Best Profile, Digital Media ($1,000 prize) and Best Commentary, Digital Media, each with a $1,000 prize. Enter here.
Loeb Awards UCLA Anderson School of Management and the G. and R. Loeb Foundation invite business, financial and economic journalists from print, online and broadcast media to submit entries for the 2012 Gerald Loeb Awards for Distinguished Business and Financial Journalism in 13 competition categories. The awards recognize writers, editors and producers who make significant contributions to the understanding of business, finance and the economy for both the private investor and the general public. Submissions will be accepted online until Jan. 31 here.
Sigma Delta Chi Awards Annually, the Society of Professional Journalists presents the Sigma Delta Chi Awards recognizing excellence in journalism. The contest recognizes the best in professional journalism in categories covering print, broadcast and online reporting. The entry deadline is Feb. 9, 2012. Entrants may apply online here.