The J-School Collaborative is one of the 2015-16 winners of the Challenge Fund for Innovation in Journalism Education. See all 11 winners and the Honorable Mentions.
The Collaborative includes University of Nebraska-Lincoln, USC Annenberg, and Texas State University.
Partners
Team
Describe your project as a tweet
Can a makerspace project tracking food trucks show news organizations how to make valuable data with the Internet of Things? We'll find out.
What are you going to test?
We believe that journalism schools need to embrace the tangible and experimental nature of Maker Culture. Low cost electronics are making new forms of data journalism possible, but the skills required to harness them are well outside the usual journalism school curricula. This project would develop a Maker curriculum in the form of a series of workshops and Maker Space projects. The curriculum would be formed and tested on a project developing devices to track food trucks in three cities.
How will the experiment be conducted?
The idea is twofold. First, develop a reusable curriculum that can be used at any journalism school that wants to experiment with hardware and the Internet of Things for journalism. Second, and in service of the first goal, build a device that will track the location and show how long the line is at a food truck. The devices would provide a live feed of information into a central data store that would show the location of the food truck and an image of the line outside of it. Media partners could use this to fuel news applications that would give this information to the public online and through mobile. Media partners could also connect their reviews to each of the food trucks and bring in other services as well, such as third-party reviews or location-based social information.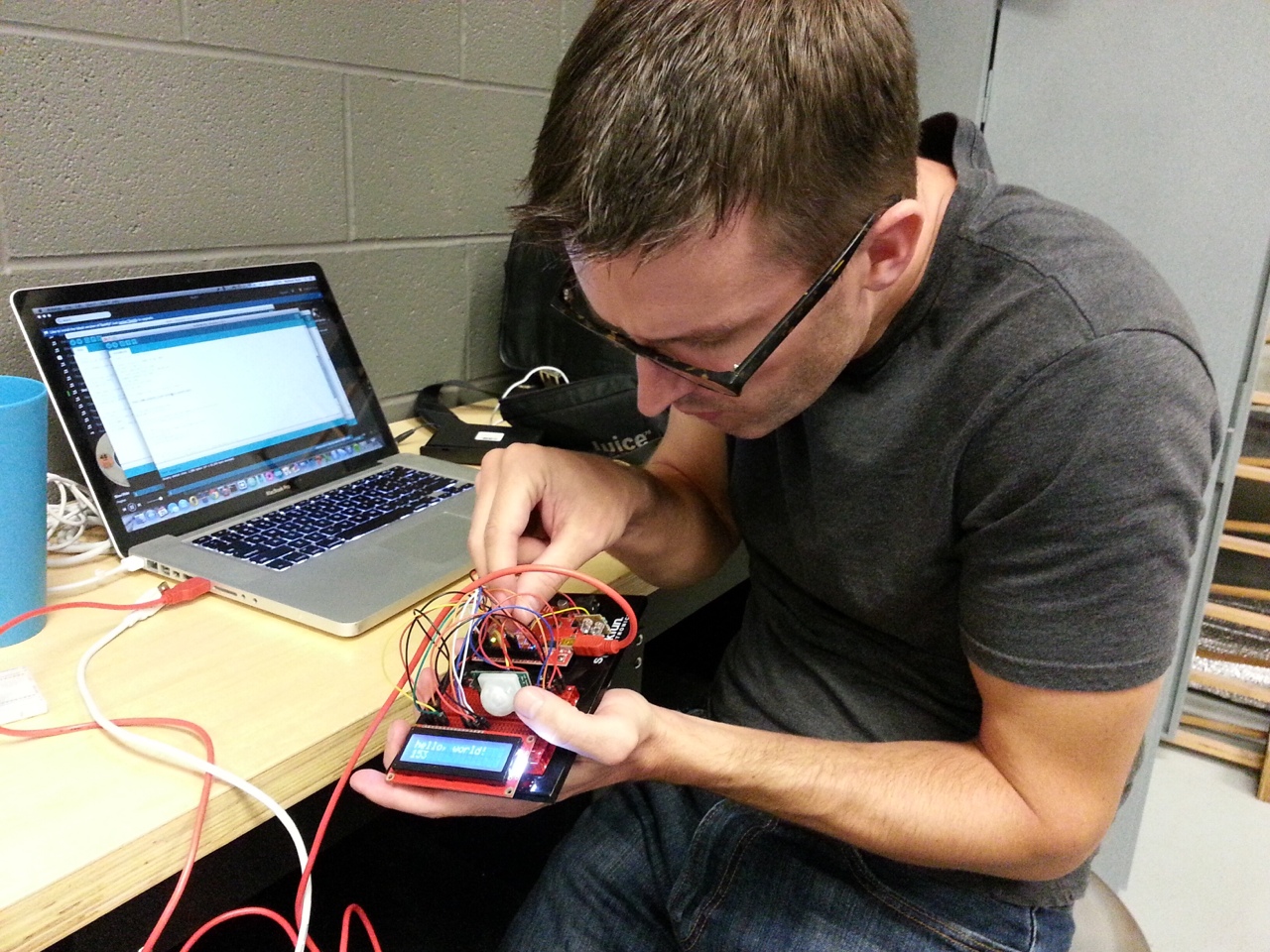 How will you know if it worked or not?
We'll know the curricular ideas worked by seeing others use the modules and workshops created as part of the grant. We'll know the Internet of Food Trucks idea worked by monitoring traffic and engagement on the media partner sites using the data feeds.
How is this project unique and innovative?
There is great interest in using microcomputing and cheap sensors to gather data for journalism. There are precious few examples of this being done. This project seeks to be innovative by:
Changing the culture of journalism schools through hands-on experimentation with hardware, and
Showing news organizations how they can use the Internet of Things to develop commercially valuable data that serves their information missions by creating a viable example.
The project would build capacity for both by first creating curricular tools at three different j-schools from lessons learned building devices, allowing other schools to benefit from the project; and next by open sourcing the hardware design and associated software so other news organizations could build their own or adapt for their own needs.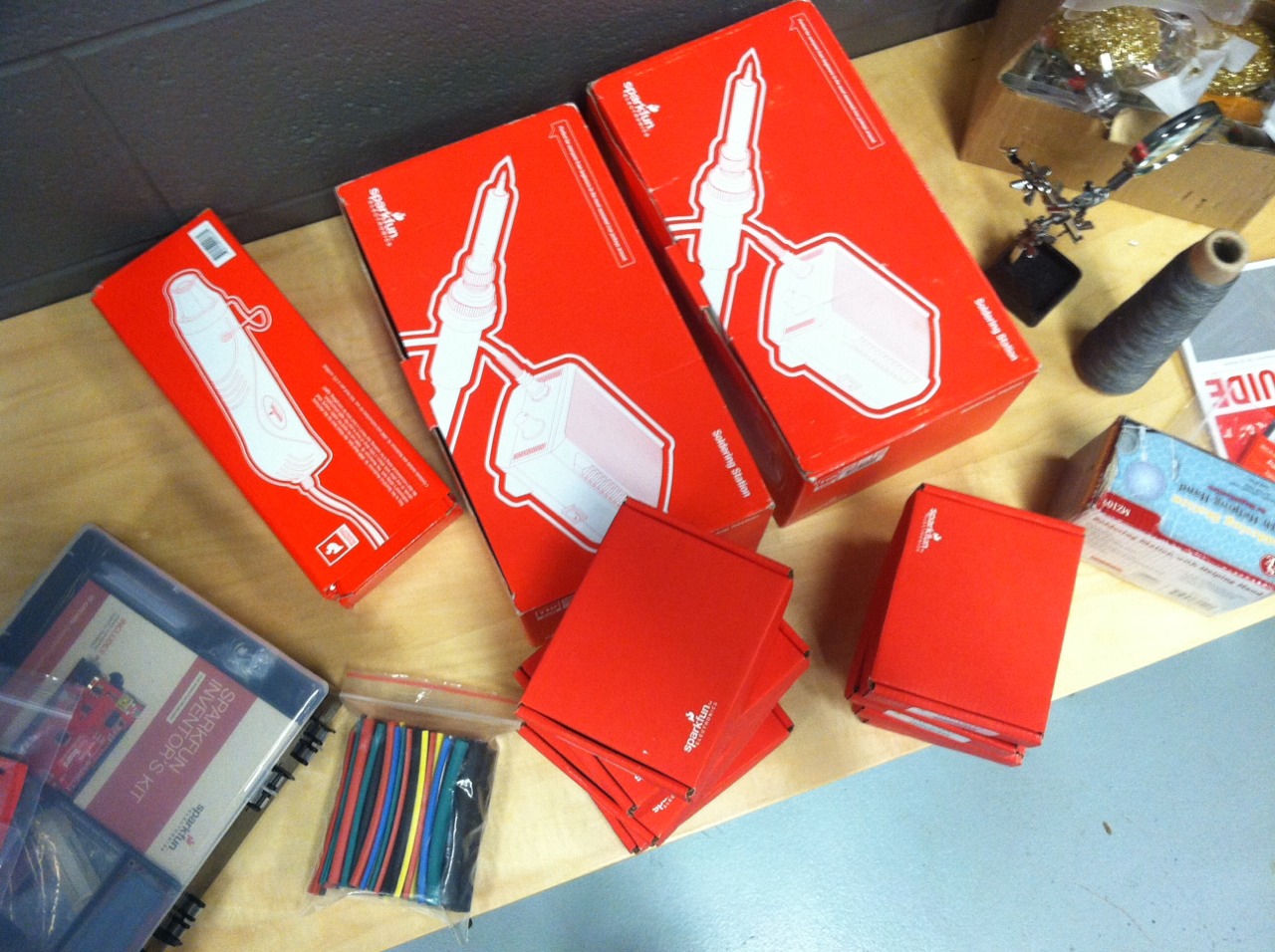 What technology platforms will you use?
The point of this project is to use open source hardware to create a device that reports location and line length of a food truck, most likely in the form of a photograph. Using the crowd and smartphones, we could do this, but in order for the project to be commercially viable, the data has to be consistent and reliable. As the devices will be attached to trucks in the outdoors in three very different climates, they'll need to be weatherized more than a smartphone. And, we want them to be passive, not requiring action on the part of the truck owner. This will require custom hardware.
How might this experiment change teaching at your school or media practices in your partner's newsroom?
Across the three collaborators, we agree there's little room for formal classes in hardware hacking or device making. However, we believe the Maker culture of experimentation and failure-as-learning-opportunity is important to journalism education. We believe bringing this culture into j-schools will be through informal learning opportunities or projects attached to existing classes. The curricular tools developed in this project will aid in that cultural change in j-schools. In the partner newsrooms, we foresee a successful use of the Internet of Things as an awakening to the potential of devices collecting and reporting data for news purposes.
What could go wrong?
The first problem we'll face is that we may be overestimating student interest in experimentation. All three faculty on this project have lamented the number of students who come in still believing that they'll be a Print Reporter and are uninterested in the very obvious digital future before them. The phrase "culture eats strategy for breakfast" cuts both ways. We are trying to change the culture within journalism schools, but that culture may resist our attempts. We believe that we will learn a lot about the appetites of students and what works in terms of recruiting them to a project such as this. And by spreading out the work, we'll learn from each other and can iterate our efforts using lessons from other project participants.
Other problems will be more specific to the project: We will encounter a wide variety of environments, situations and locations. We will face issues of weather — heat, cold, ice, rain, etc. — and the ability to get data out from a location. The project will have to be flexible with design and deployment issues, and may not be making a one-size-fits all device for all cases. We may be making multiple devices with varying capabilities to handle various environments. Our distributed nature, various experiences and local knowledge will help greatly in this regard.