The MJ Bear Fellowship identifies and supports digital journalists under 30 whose work represents the best of digital news.
About the Fellowship
The one-year fellowship is designed to provide support and guidance to early-career journalists on a digital journalism project, as well as their own professional development. Themes for projects may include audience and social engagement, product development and digital or business strategy.
The fellowship provides:
Registration to ONA's annual conference. Fellows get free registration to digital journalism's largest event and opportunities to network and share their work. The fellowship covers registration, hotel and flights for ONA23, Aug. 23-26 in Philadelphia.
Three tailored coaching sessions. Based on the projects that fellows are working on and the skills they are looking to build, ONA works with industry leaders to design custom coaching sessions for the group. Past sessions have covered topics such as pitching projects, career advancement in a changing world, audience engagement, marketing and entrepreneurship.
ONA membership, with three years' dues paid in full.
Additional opportunities to showcase work and expertise. During their fellowship year, fellows share insights from their projects and career journeys to ONA's community. These insights become evergreen resources for the digital journalism community. See what fellows have been working on.
The 2023 MJ Bear fellows
Each of the 2023 fellows will work on a project related to digital journalism over the course of their fellowship.
Timeline
April 5, 2023: Applications open
April 27, 2023: Applications close 11:59 p.m. EDT
June 2023: 2023 fellows announced
Aug. 23-26, 2023: ONA Conference
September–December 2023: Coaching sessions
Eligibility
The fellowship is open to working journalists under 30 who are leading a digital journalism project. Applicants in 2023 must be born between June 26, 1993, and June 25, 2000. Applicants can be working either for a company or organization or be self-employed. ONA encourages freelancers and journalists from diverse backgrounds to apply. Full-time students are not eligible for this fellowship.
Review the Program FAQ and application requirements. If you have additional questions, email diana@journalists.org.
MJ Bear, a pioneer in digital journalism, wanted to ensure that rising, young journalists were both mentored – and heard. We are proud to carry on her legacy and honor the people who are our industry's future.
Key Supporters
The MJ Bear Fellowship is made possible through generous contributions by the MJ Bear Estate, friends of MJ Bear and ONA, MSN International and Microsoft.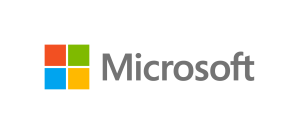 Founding ONA board member Mary Jane "MJ" Bear played key roles in ONA's history, helping to incorporate the organization and serving on the Education, Fundraising, Conference and Legal Affairs Committees until 2003. She laid the groundwork for the creation of a fund to spotlight talented early-career journalists. Since 2011, the fellowship has identified and supported more than 40 MJ Bear Fellows who are producing cutting-edge work in digital media. Learn more about MJ Bear.