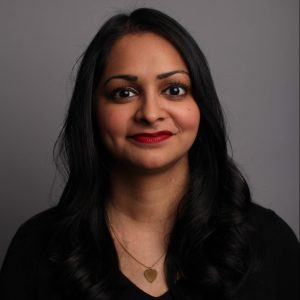 Nisha Chittal is a journalist, editor, and strategist with a decade of experience driving editorial growth for publishers. She is currently the Engagement Editor at Vox.com, where she manages a team working on multi-platform editorial and growth strategy. Previously, she has led teams at several media organizations including MSNBC, NBC News, and Travel Channel. In January 2016, she was named to Forbes Magazine's "30 Under 30" in Media. In 2018, she was selected to participate in ONA's Women's Leadership Accelerator.
Nisha has written about women's issues, media, politics, and technology for many publications, including NBCNews.com, MSNBC.com, Elle, Racked, Jezebel, Poynter, and others. She also curates a weekly newsletter rounding up news and commentary by and about women each week called The Week in Lady News.
She holds a bachelor of arts degree in political science from the University of Illinois at Urbana-Champaign.