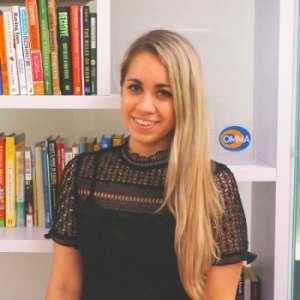 Mandy Velez is a senior social media editor at The Daily Beast where she and her team eat, sleep and breathe all things Facebook, Twitter and Instagram. She also assists in leading the newsroom's SEO efforts as well as working on other aspects of audience growth. Before the Beast, she was a social and email editor at Google, associate editor at HuffPost, and co-founder of a millennial women website called Revelist. She also dabbles in investigative reporting and in 2016 broke a national story about an accused rapist kicked out of a famous NYC comedy club. She is an ONA NYC board member, a Her Campus Media Hall of Fame alumni, and the 2012 recipient of the Frank E. Bolden Endowment for excellence in journalism. You can find her byline at The Daily Beast, Refinery 29, Yahoo, Teen Vogue, The Washington Post's The Lily and more. Follow her without a filter on Twitter @mandy_velez or Instagram @mandyvel.
Recent Work
http://www.huffingtonpost.com/2014/02/14/how-we-met-love-stories_n_4790386.html
I'm all about User Generated Content. While working as an associate editor at the Huffington Post, family and relationships section, I conceptualized, spearheaded and created a UGC piece telling parents' love stories. I reached out to the HuffPost Parents community through social call-outs and sifted through hundreds of adorable love stories. Through these submissions I was able to compile a diverse piece featuring text and images that told the story of love (and its many forms) before the kids came along. Not only did the community respond positively, but the greater message had been received: You shouldn't lose sight of the love for your partner when you have a family. Plus, it made a fantastic and timely Valentine's Day post.