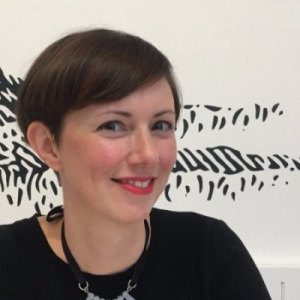 Sarah is The Wall Street Journal's social media editor for Europe, Middle East and Africa. Before joining the WSJ in December, 2013, she was technology editor at Journalism.co.uk. She reported on innovations in the digital news industry and co-organized the news:rewired conference. Sarah is co-organizer of Hacks/Hackers London. Hacks/Hackers is a global movement of journalists and technologists who get together with the aim of "rethinking the future of news and information." Sarah has also worked as print journalist and as a radio reporter, newsreader and producer. She speaks Spanish (having lived in Mexico) and Arabic (which she continues to study at SOAS).
Recent Work
http://www.wsj.com/articles/two-police-officers-shot-outside-ferguson-police-department-1426145841
I've been introducing new ways to use social media in The Wall Street Journal's reporting. I work closely with Storyful and have developed my own social newsgathering skills. I'm looking at chat ups like FireChat – and getting to use my Arabic language skills in the process. Over the past 15 months, we have gone from using very little UGC in daily storytelling to it being central. I've introduced SAM Desk to the Journal, using it to add social media assets (tweets, Instagram photos and Facebook posts) to stories very quickly. This example on Ferguson is one of many stories created in a similar way. It demonstrates how we weave eyewitness reporting from non-journalists, plus behind-the-scenes color from our reporters on the ground into our stories. I've been training WSJ journalists and giving talks outside of the Journal on social newsgathering skills. Here's an example.