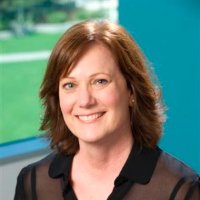 Liz Lufkin is a digital media content executive who specializes in leveraging technology and journalism to create engaging experiences.
Most recently, she was vice president Front Page Programming at Yahoo!, where she was responsible for all content on Yahoo!'s front page. She supervised editors in Sunnyvale and Santa Monica, Calif., New York and Dallas and consulted to various international Yahoo! sites. Liz's group contributed to the successful development of Yahoo's content personalization optimization system, improving the relevancy of Front Page for users and providing new insights on audience behavior.
Prior to joining Yahoo!, she was a deputy managing editor at USATODAY.com and USA Today. She held the same role at the San Francisco Chronicle, supervising 10 daily and weekly sections and co-founding sfgate.com.
Liz was co-chair of the ONA's sold-out 2009 San Francisco conference. She is also on the Advisory Board of the University of California at Berkeley's Graduate School of Journalism.