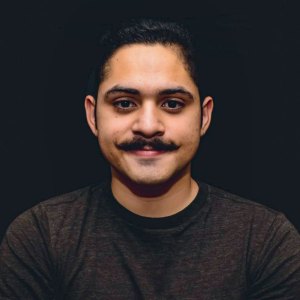 Christian Monterrosa is a bilingual freelance photojournalist in Los Angeles covering everything from wildfires to housing issues in Latinx communities. He was a part of the 2017 ONA Student Newsroom in Washington D.C., on the 2018 ONA Video Team and a coordinator for the ONA LA local chapter.
Born and raised in Culver City, Calif., Christian started learning photography at seven years old. After discovering the potential for storytelling through visual mediums, he dove headfirst into the world of journalism.
He has covered everything from the presidential election to wildfires in Southern California and is working his way towards reporting on international politics and struggling third world economies.
His interests include traveling through new and foreign places, rewatching old war movies, and developing medium format film in his light-safe bathroom.