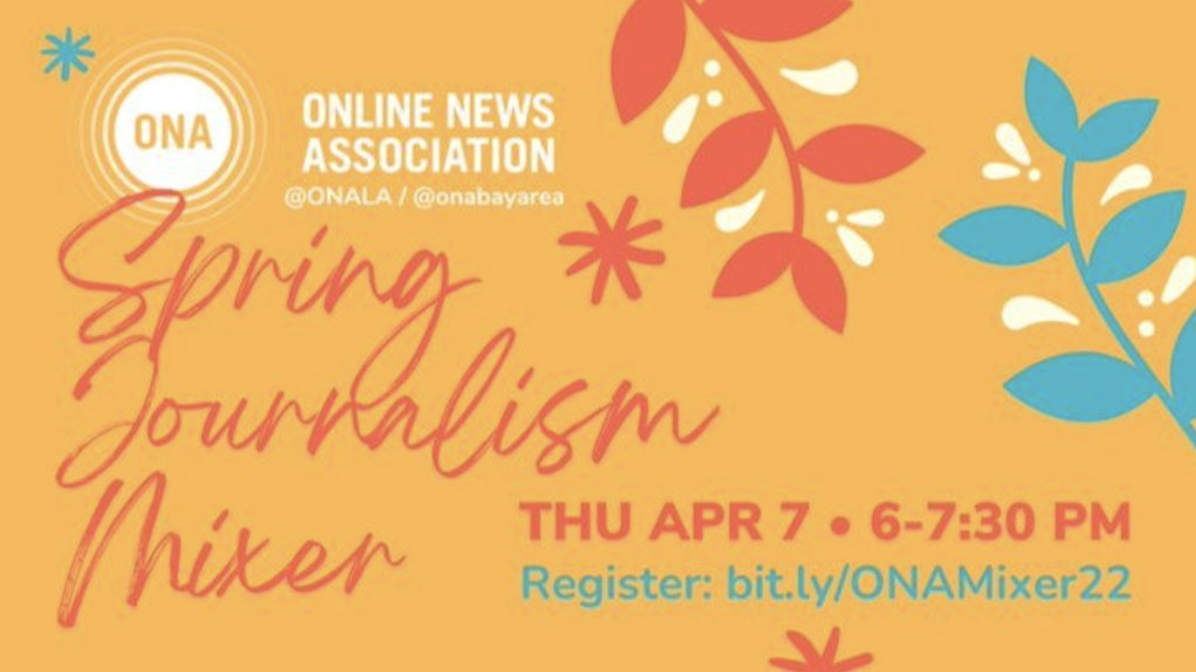 Calling all journos! Join ONA San Francisco and ONA Los Angeles for a fun online mixer to mark the beginning (almost) of spring! Since this is a virtual gathering, journos from anywhere are invited to enjoy this event.
Our mixer will kick off at 6pm PT on Thursday, April 7th, and will party on until around 7:30pm PT — later if folks want to hang out longer. So get ready to pour yourself a drink, grab something to eat and warm up your webcam! This will be a really easy way to mingle, meet lots of new people or hang out with old friends from across town, the state or the country!
We'll be using a specialized platform which will keep things flowing quickly and let you roam freely at your own pace among different conversations in our virtual event space. In each conversation you'll be able to see a few other people, say hi and chat, and move on to meet another group of friends whenever you want to. In addition to virtual lounges, we will have spaces devoted to specific conversation topics so you can easily find colleagues with similar interests.
To join in, please RSVP here and save the date on your calendar! You will receive Meetup emails with more details, and be reminded on the day of the event. (To ensure that you receive those updates, make sure that you have checked the box to receive "event updates from organizers" at https://www.meetup.com/account/comm/ONA-SF/.) And once you RSVP, you'll also be able to see the online link on this page for joining the event when it goes live.
* On the technical side, we recommend that you join the event with a desktop or laptop computer or tablet (not phones) so you'll be able to browse the various conversation spaces available to you, and see everyone in your conversation group.