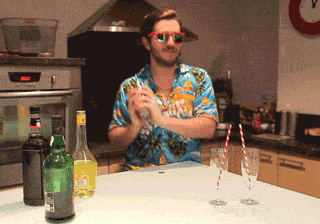 Want a chance to talk about big picture trends in journalism, news culture and digital tools with a very important person from Poynter? This meet-up is your chance! 
Ren LaForme from Poynter is going to be in town for a conference and he was kind enough to ask if we'd like to hang out with him. Of course we said yes. 
Ren will give a brief talk about why journalism tools are important, why it is worth making time to learn and what cultural forces hold us back from carving out that crucial learning time. He'll take questions because we know you'll have them. 
We invite you to come, drink coffee or cocktails, and talk about what is new, exciting and sometimes a little scary about journalism in 2017. This will be a great opportunity to relax in (hopefully) beautiful Texas weather. 
When: 6 p.m. Friday, June 23
Where:  Houndstooth Coffee & Jettison Cocktails at Sylvan 30, 1878 Sylvan Ave. 
About our guest:
Ren LaForme is a producer at Poynter and News University, but strongly prefers his vanity title, Executive Director of Awesome. He is one half of the duo responsible for 40 Better Hours, a project to improve the workweek, and runs the Knight-funded digital tools catalog. He is also the cofounder of ONA's Tampa Bay chapter and cofounder of Tampa Bay Media & Digital, a meetup group for locals who work in news media or on the Internet.