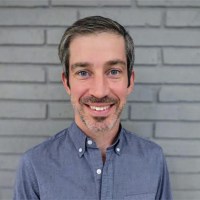 The Online News Association (ONA) is pleased to welcome Jason Murtha as the Director of Technology. Jason will develop and lead a cohesive web, technology and data strategy for ONA. He will leverage cutting-edge tools and analytics to grow the products and services offered to ONA members and the digital journalism community.
Jason is an accomplished technologist with significant experience launching technology solutions for digital startups big and small. Most recently, he was the Chief Technology Officer for Charlotte Agenda, a newsletter-first digital startup covering local news and lifestyle in Charlotte, N.C., and built the technology foundation to help the business scale. After Axios acquired Charlotte Agenda in 2020, he continued that work as the lead engineer for the fast-growing Axios Local network.
"I'm thrilled to join an organization with such an important mission and focus," said Jason Murtha. "I look forward to supporting ONA's efforts with a data-driven and user-centered approach to technology."
Jason joins the ONA team from Wake Forest, N.C. He reports to Chief Executive Officer Irving Washington.
---

The Online News Association was founded in 1999 as a forum for digital news pioneers to collaborate on common challenges and encourage the highest journalistic standards. Become an ONA member or make a donation to sustain our mission to inspire and support innovation and excellence in digital journalism.
To explore partnerships, promotional opportunities and other ways to invest in ONA's programs and events, contact Chief Strategic Partnerships Officer Jessica Strelitz at 
jessica@journalists.org
.