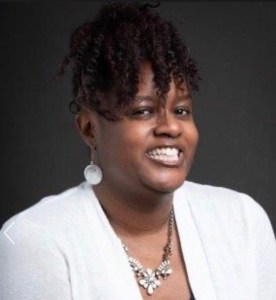 The Online News Association is pleased to welcome Lauren Anderson as the Events and Membership Manager. Lauren will shape a new role at ONA that is responsible for all aspects of event logistics, from registration to vendor relationships to travel, as well as community connections with ONA's membership.
Lauren brings 15 years of experience across events, membership, programs, exhibits, customer service and finance. She has worked with a range associations, education organizations, editorial and other nonprofit entities.
In her new role, Lauren will manage both the big-picture planning and nitty-gritty details that bring to life the memorable events and experiences ONA is known for, including our annual conference. She will report to Chief Strategic Partnerships Officer Jessica Strelitz. 

Before joining ONA, Lauren spent four years with the National Business Officers Association, where she managed professional development programs and events. Earlier in her career, she held roles as an Editorial Assistant with Informa Healthcare, and was the Founder and Co-Host of Dayplayerdish, a radio program focused on pop culture and television topics. Lauren started her journey in the media industry as an intern for Soap Opera Digest.
---
The Online News Association was founded in 1999 as a forum for digital news pioneers to collaborate on common challenges and encourage the highest journalistic standards. Become an ONA member or make a donation to sustain our mission to inspire and support innovation and excellence in digital journalism.
To learn about the latest training opportunities and resources from ONA, subscribe to the ONA Weekly newsletter and follow us on Twitter @ONA.
To explore partnerships, promotional opportunities and other ways to invest in ONA's programs and events, contact Chief Strategic Partnerships Officer Jessica Strelitz at jessica@journalists.org.