The Online News Association is excited to welcome Liz Leith, CPA, as Director of Finance and Administration, responsible for all accounting, human resources and administrative functions.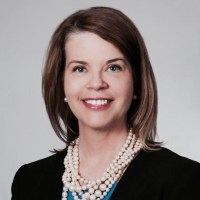 Liz brings more than 10 years of experience managing the finance and operations departments of both local and national nonprofit organizations, plus more than 15 years of public accounting experience. At ONA, she will work closely with the executive team as a strategic thought-partner to guide ONA's growth and planning and strengthen our internal capacity.
Prior to joining ONA, Liz served as the Director of Finance and Operations at the Far Southeast Family Strengthening Collaborative. She started her career in the tax department of Arthur Andersen before moving into auditing departments at various firms. In 2003, she became a partner at Haymaker and Associates, where she focused primarily on auditing non-profit organizations. In 2011, Haymaker and Associates merged with Ribis, Jones and Marseca. After three years with Ribis, Jones and Marseca, Liz became the Director of Finance and Administration at the National Association of Wheat Growers and the related entities, National Wheat Foundation and the WheatPAC.
Originally from Philadelphia, Liz has lived for more than 25 years in Washington, D.C., where she is a big fan of local sports.
ONA worked with Marshall Brown & Associates, LLC to identify talented candidates for this new role. We are grateful for the expertise and diligence they invested during the recruitment process.