ONA and ONA DFW held a free, day-long digital storytelling workshop at Southern Methodist University on Feb. 25. SMU students Sara Ellington and Lisa Salinas compiled notes and highlights from the sessions.
---
Nearly 100 journalists from in and around Dallas-Fort Worth came to SMU's campus on Saturday, Feb. 25 for the #ONADFW digital storytelling workshop. Along with complimentary breakfast and lunch, attendees got hours of free tips to make them more ethical, engaging journalists who are up to speed on the latest technology and resources.
Here's the full program. Thanks to SMU student Jacquelyn Elias for the graphic design!
[soliloquy slug="ona-dfw"]
Ethical and Safe Newsgathering
Mandy Jenkins , Storyful/First Draft
The popularity of social media today has changed the way many of us first hear about a breaking news story. But in a world where information is shared instantaneously, how do we, as news consumers, reporters and journalists, decipher from what is real and what is "fake" news?
With thousands of viral breaking news videos and tweets, Mandy Jenkins of Storyful/First Draft explained, it's important to do your research. Ask yourself: Is this the original version of the content? Who, where and when was it captured? Putting these pieces together will help identify whether the content is real, Jenkins said, and it's important to make sure viral content is credited to the right person.
Jenkins shared another memorable ethical tip on gathering news in today's digital age: Remember that the people posting these viral threads are just that — they're people, too. We have seen many videos lately where the person recording is right in the middle of the news. The safety and emotional state of the people in the video and recording should be put first, before attempting to be the first news organization to break the story.
Commenting and Engagement
Talia Stroud, University of Texas at Austin; Jessica Huff, McClatchy; Meena Thiruvengadam, Bloomberg
Though often a source of incivility, according to UT Austin's Talia Stroud, "comment sections aren't all bad, as they can build communities and engagement." Commenters nearly always want factual clarification from journalists, Stroud said. And her Engaging News Project has found when journalists don't get involved in the comments, rude behavior runs rampant. Jessica Huff of McClatchy encouraged taking time to respectfully answer the tough questions, because once trolls realize there is a real person behind the screen, they tend to back off. If necessary, also realize the value in disabling a comment section: If a source needs protection due to age or circumstance, it's the journalist's responsibility to ensure it.
It's not surprising, then, that local reporters are often scared of saying or doing the wrong thing online. Huff discussed how Reynolds Journalism Institute's Trusting News Project gives guidelines to start with, through brainstorming how best to reach readers and consequently how to host conversations.
If journalists don't feel safe to engage, they won't. Meena Thiruvengadam of Bloomberg and Huff shared tips on how to demystify and celebrate engagement within newsrooms. One strategy is to highlight the reporters who already practice consistent engagement: compare their shares and followers to those who don't engage, but then follow up the peer pressure with examples of how paying attention to comments actually can make journalists' jobs easier, not more stressful. Over time, forthcoming, productive conversations with readers and viewers can become the norm for audience engagement — not just the occasional angry voicemails about a 'butchered' story.
Immersive Storytelling Using VR/360 Video
R.B. Brenner and Deepak Chetty, University of Texas at Austin
R.B. Brenner, director of the School of Journalism at the University of Texas at Austin, and Deepak Chetty, a director, cinematographer and UT lecturer in immersive media, have partnered to make news and storytelling more interactive. The two bring journalistic and video skills together by using VR/360 video to bring news stories to life. This combination will allow people to become even more interactive with news stories and allow for people to be brought into spaces they never thought they could go. Chetty partnered with The Washington Post in 2015 for a collaboration of an interactive tour of Mars.
Facebook Live Tips and Tricks
Hannah Wise, The Dallas Morning News; Steve Eagar, KDFW-TV (Fox 4); Bobby Blanchard, Texas Tribune
Gone are the days of waiting for a camera crew to begin a report; Facebook Live a reporter to bring a breaking news story to viewers with just the tap of a button. Facebook Live brings people into a space where they wouldn't necessarily be in, or even help them experience something new.
The Dallas Morning News' Hannah Wise discussed her video of the rally in downtown Dallas in July 2016 to honor the lives of Alton Sterling and Philando Castile, who had both died in officer-involved shootings. When the rally become the epicenter of a mass shooting, Wise's video gained more than 60,000 views and brought viewers into the middle of a breaking news story that was developing at the time. Steve Eagar, an anchor for Dallas' local Fox affiliate, goes live on Facebook during every newscast, bantering with viewers during commercial breaks. And Bobby Blanchard drew more than 250,000 views in December for his Facebook live video when the state's Electoral College delegates gathered at the State Capitol.
Important Facebook Live tips and tricks:
Bring a lavalier mic
Do a quick introduction before going live explaining who you are, where you are and what's the purpose
Reintroduce yourself a couple of times throughout the video, as people tune in at different times.
Check out the panelists' presentation and links.
Chatbots and News
Robert Quigley, Micah Peoples and Kelsey Whipple, University of Texas at Austin
If the digital revolution has taught journalists anything, it's that they need to meet their audience where they are. For chatbots, that means looking to Facebook and texting as an ideal method of interaction; in fact, Facebook Messenger already has more than 30 thousand bots.
Bot developers should think about how much liberty audience members can have in their responses. As UT Austin's Kelsey Whipple joked, chatbot users should never think "your computer is showing" because the bot is too automated. However, that requires more input during creation, so the bot can understand everything from "sure" to "yaaaas!" when presenting an idea.
To further curate a sense of friendly conversation, they said, bots need a personality. The presenters are giving their bot for The Dallas Morning News' Guidelive the persona of "a really cool 25-year-old woman" who speaks somewhere in between emojis and The New York Times. Resources and more information about bots can be found at howdy.ai.
How Local News Startups are Trying to Change the Game
Jim Brady, Spirited Media
As publisher of news startups that target young adults in Philadelphia (Billy Penn) and Pittsburgh (The Incline), Brady strives to be all local, all the time. Legacy media still does a great job at national and global reporting, Brady said, so stick to the geographic niche the audience is looking for entirely. Because of both the community and the target audience, outlets also need a conversational voice and attitude; Brady suggests writing headlines like you would introduce the content at a party. The site design should be clean and crisp for easy use and quick load time. It should also be catered to mobile layouts and distributed heavily via social media and newsletters.
Between the opening and closing keynotes, a handful of attendees (read: those who signed up the earliest) spent the day with The Dallas Morning News' Andrew Chavez learning web coding basics. For those looking for coding basics, check out Codecademy to teach yourself — they even have chatbots!
---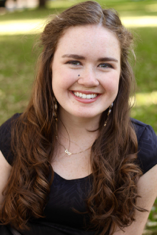 Sara Ellington is a junior at SMU studying Journalism and Human Rights. She intends to combine the two skills and interests by going to law school and writing for a human rights-centered nonprofit. Follow her on Twitter @saraeellington.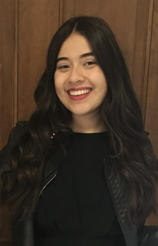 Lisa Salinas is a senior at SMU studying French, Fashion Media and Journalism. She currently serves as the Editor-in-Chief of SMU's Daily Campus and Campus Weekly, the university's online and print newspaper. She intends to bring her skills in journalism and passion for the fashion industry together to report for a fashion publication following graduation. Follow her on Twitter @lisamsal.