Video courtesy Point Park University Media Service Department
---
ONA Pittsburgh and the Press Club of Western Pennsylvania held a conversation on tips and best practices for freelancers at Point Park University on Dec. 7. ONA Pittsburgh Local Leader Kim Lyons wrote up key takeaways from the discussion.
---
With the two daily newspapers in Pittsburgh offering buyouts and laying off staff, a lot of journalists are looking for new jobs. For those who have never freelanced before, knowing where to start can be overwhelming.
It was with this in mind that ONA Pittsburgh partnered with the Press Club of Western Pennsylvania to put together a program we titled "Freelancing in the New Media Landscape."
We realized that even though there are a lot of freelance journalists in the Pittsburgh area, there wasn't really one group or one place people could go for information. But we felt confident that we could work to create one.
As a business reporter, my experience with Pittsburgh's entrepreneurial community has been that most are very generous when it comes to sharing time and resources, and entrepreneurs tend to help each other when they can. So this workshop was the first step toward creating a similar kind of community for freelance journalists in Pittsburgh: a cohesive, well-equipped and well-prepared group of reporters and photographers, who can do good journalism even without the full backing and resources of a legacy institution.
I wanted to make sure we had a panel that reflected more than one kind of freelancer, and that we included an editor who could speak about best practices for pitching ideas and collaborating.
Pulitzer-Prize winning photographer Martha Rial, who was one of the first people we approached, suggested a discussion of business practices based on her own experiences since venturing out on her own. We turned this into a separate mini-session. Key takeaways from her talk included:
It's hard. Martha saved a year's salary to give herself a cushion. She recommended John Harrington's book Best Business Practices for Photographers as a primer.
Learn to listen to what clients are saying and what they need.
Be prompt. Clients appreciate prompt turnaround on work and on invoices.
Consider insurance. She carries personal liability insurance and insures her cameras.
Learn how to read contracts. Know what rights you're signing away. Martha wanted to own her work and be able to earn rights from it. If a client wants exclusive rights to her photographs, she usually won't agree. Understand indemnification (and she recommends not signing any photography contract where you agree to indemnify a client; most of the problems arising from photographs comes from how the client uses the photograph).
The biggest takeaway, for all the panelists: It's all about relationships. Here are a few of their insights:
Freelance sports writer Shelly Anderson has covered the Pittsburgh Penguins hockey team for a long time, and last season, they made it to the Stanley Cup Finals (which they won, go Pens!). As soon as Shelly found out their opponent would be the San Jose Sharks, she called a contact in San Jose to see if they needed someone on the ground in Pittsburgh. They did, and it turned into a lucrative piece of work for her. She also cautioned that it can be difficult to get credentials for access to sports teams, so those relationships can come in handy again here.
Andrea Laurion, who writes for a lot of online publications aimed at millennial women, recommended the site whopayswriters.com, which collects anonymous information from other writers about how much a given publication paid them (this can be quite eye-opening). As far as pitching an idea, Andrea says keep it friendly and keep it short. She also said don't do work you're not comfortable with; the self-reflective essay style that is the hot thing at the moment requires the writer to bare her soul but only pays $50? Probably not worth it.
Mila Sanina, editor of PublicSource, created an online pitch form that has helped the nonprofit news site connect with writers. She also said she recently had a writer who filed one right-to-know request that yielded several story ideas, once they sat down and mapped everything out.
Larissa Dudkiewicz, who freelances for several local and community news outlets, said relationships with editors are important. She has enough confidence in her work that she will argue about edits she disagrees with, but with newspapers it's often a matter of space.
---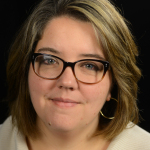 Kim Lyons is a freelance writer and editor based in Pittsburgh, whose work appears on Triblive.com, the Pittsburgh Post-Gazette, Pittsburgh City Paper and other local and national publications. While on staff at the Post-Gazette, she was part of a team that won a 2012 Associated Press award for breaking news, and was a 2015 Kiplinger Fellow in Public Affairs Journalism at Ohio State University. She started ONA Pittsburgh in 2012, because she's a passionate advocate of social and online media, and believes strongly in the power of community journalism in all its forms. You can find her on Twitter: @socialkimly.