WASHINGTON, DC — The Online News Association, the world's largest organization of digital journalists, is pleased to announce that ONA Deputy Director Irving Washington, CAE, will succeed Jane McDonnell as Executive Director, effective Jan. 1, 2017.
In his current role, Irving serves as a key contributor to short- and long-term planning and strategy, responsible for operations and programming. Since joining ONA in 2011, he has managed ONA's highest-profile initiatives, including the $1M Challenge Fund for Innovation in Journalism Education, served as point person for all logistics for ONA's annual conference and has grown the organization's critical diversity and professional development programs.
"After a thorough search process, it was clear that Irving was the best choice to help us write ONA's next chapter," said Joshua Hatch, ONA Board President. "His background, knowledge, passion and professionalism are unmatched, and all of ONA will be the beneficiary of his leadership."
"It's hard to express how happy I am that Irving will be taking on this critical role," said McDonnell. "Having worked closely with him over the past five years on everything from strategy to finances to operations, I know ONA will be in the best of hands."
"I came to ONA because I believe in its mission and am inspired by our community's unparalleled passion" said Washington. "Our sweet spot is bringing together people with cutting-edge ideas from all backgrounds to help solve our industry's toughest challenges. I'm immensely grateful for Jane's leadership and I look forward to working with our amazing staff and board to continue serving our community."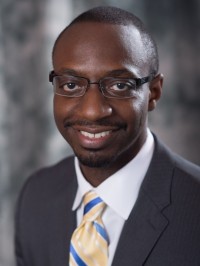 Irving has earned the designation of Certified Association Executive (CAE) by the American Society of Association Executives (ASAE) and is a 2016 Fellow of the prestigious Punch Sulzberger Executive Leadership Program. Among the many honors he's received are the Connect Magazine's 40 under 40 award in 2013 and both the Ball State University Black Alumni Achievement Award (2016) and Journalism Young Alumnus Award (2012).
As a media diversity advocate, Irving has managed programming and fundraising initiatives for journalists, media professionals and students nationwide, including ONA's Knight and CNN Diversity Fellowships. As program manager for the National Association of Black Journalists, he created new partnerships for its student programs, which annually gave over $100,000 in scholarships. He also launched the organization's all-digital platform for the annual Salute to Excellence National Media Awards, the largest journalism awards competition recognizing issues affecting the worldwide black community and African diaspora.
Previously, Washington served as Diversity Education Coordinator for the Radio-Television Digital News Foundation, which promotes the hiring, training, promotion and retention of professionals of color in television, radio and digital news. He managed Foundation events and projects, including the High School Journalism Project, Educators in the Newsroom Project, and the scholarship, fellowship and internship programs. He served on the team that launched one of the nation's first websites exclusively for high school broadcast journalists.
He is a member of ASAE's Diversity Executive Leadership Program (DELP), Phi Beta Sigma Fraternity, Inc. and serves on the Journalism Alumni Society Board of Directors of his alma mater, Ball State University, from which he received a degree in Journalism.
---
About ONA
The Online News Association is the world's largest association of digital journalists. ONA's mission is to inspire innovation and excellence among journalists to better serve the public. The membership includes news writers, producers, designers, editors, bloggers, developers, photographers, educators, students and others who produce news for and support digital delivery systems. ONA also hosts the annual Online News Association conference and administers the Online Journalism Awards.