WASHINGTON, D.C. — The Online News Association, the world's largest membership organization of digital journalists, announces the closing keynote for the 2016 Online News Association Conference, a candid look into the creation and unknown fate of the unique social newswire reported.ly, featuring founding editor Andy Carvin and his team.
Joining in conversation with Andy, who serves as reported.ly's Editor-In-Chief, are Deputy Managing Editor — and ONA Board member — P. Kim Bui; Anchor/Reporter Wendy Carrillo; Anchor/Producer Asteris Masouras, and Social Journalist Marina Petrillo. On Sept. 17, they will sit down with moderator Mathew Ingram, Senior Writer at Fortune, for an inside look into how they created an innovative social news operation with a small team, and next steps as they part ways with First Look Media.
Unique and experimental in its focus, structure and revenue stream, the two-year-old operation uses social media platforms as a home for real-time news reporting and live fact-checking, with a team of reporters based in Europe, North America and Asia. The project was created with seemingly deep-pocket support from billionaire eBay founder Pierre Omidyar as part of his First Look Media. But, after garnering enviable sources, a loyal audience and acclaim, reported.ly is suspending operations on Aug. 31.
This keynote will offer a candid look into many of the issues newsrooms across the world are dealing with today, including how to create a responsive and accurate social team to cover breaking news, how to support distributed teams and how to fund social news operations.
More on the panelists: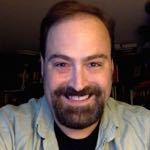 Andy Carvin is Editor-In-Chief and founder of reported.ly. He joined First Look Media in February 2014 after spending seven years running social media at NPR. An online community organizer since 1994, Andy has been coordinating online communities on topics ranging from Internet policy to education to Hurricane Katrina. In 2001, he created SEPT11INFO, one of the very first online communities developed to respond to a breaking news event in real time. While at NPR, Andy spent two years embedded within social media communities to cover the Arab Spring, for which he was nominated to TIME magazine's annual TIME 100 list. He is a recipient of the Knight Batten Award, the Shorty Award for best journalist on Twitter and co-recipient of the Peabody Award for his work with NPR's online team.
P. Kim Bui is reported.ly's Deputy Managing Editor. She's also an adjunct instructor at the University of Southern California and co-founder of #wjchat, a weekly Twitter chat for web journalists. Previously, she worked at Digital First Media on the Breaking News team. She has also worked on mobile projects for KPCC, bridging the gap between the editorial side and the technologists. She has focused on new storytelling techniques and technologies that allow readers, users, listeners and audience members to consume media better and in their preferred setting.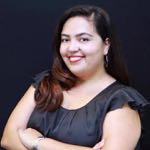 Wendy Carrillo is a radio veteran with 10+ years experience. Wendy was the host and executive producer of "Knowledge is Power" on KPWR Los Angeles, a radio news magazine show, integrating social networks to crowdsource and curate show topics and conversations. Wendy is a regular contributor to various online and TV news networks and has hosted discussions on race, identity and politics for public radio and various town halls.
Asteris Masouras is a reported.ly Anchor/Producer, and a social justice and human rights advocate from Thessaloniki, Greece. He has been curating global breaking news on Twitter since 2007, following stories ranging from protest movements and conflicts around the globe, to the refugee crisis and digital rights activism.
Marina Petrillo is a social journalist, author, blogger and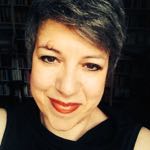 radio broadcaster, and has been part of reported.ly since 2015. From 2012 to 2014 she was editor-in-chief of Italy's largest community radio, Radio Popolare, where she worked for many years. She worked for Italian state radio and teaches nonfiction and digital storytelling at Alessandro Baricco's Scuola Holden. In 2011, The Independent called her Twitter profile @alaskaHQ "one of the most influential for world news."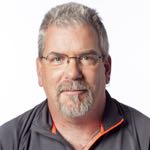 Mathew Ingram is a senior writer at Fortune, where he writes about the intersection between media and the internet.
---
Register now to join us for this important conversation at ONA16, which will bring together journalists, technologists, educators and students in Denver for three days of programming exploring the most forward-thinking trends in the news industry. ONA members save more than $300 off of the cost of registration and ONA offers discounts on groups of 10 or more.