WASHINGTON, DC — The Online News Association (ONA) today announced the next iteration of its initiative to bring premier, tuition-free leadership training to women journalists and technologists, thanks to a generous grant from the Dow Jones Foundation.
This grant will allow ONA to expand on the phenomenal success it has seen from recent training specifically for women journalists held in partnership with the Poynter Institute.
"Over the past two years, we've seen strong applications from nearly 1,000 women at different stages of their careers," said ONA Executive Director Jane McDonnell. "Now, thanks to the Dow Jones Foundation, we have another much-needed pathway for women looking for the unique skills to lead in media."
"At Dow Jones, we are passionate about empowering readers around the world with reporting, insights and analysis," said Mark Musgrave, Chief People Officer, Dow Jones. "We are delighted to work with ONA's new Women's Leadership Accelerator in assisting female journalists and technologists gain skills and support that will be invaluable as they shed light on the issues that matter most around the world."
The Women's Leadership Accelerator will offer a weeklong forum for networking and classes that will feature digital journalism and technology headliners and encourage open, candid discussion. Participants will leave with strong skills and a built-in support system for the future. The new program, to be offered by ONA in February 2017, will screen U.S. candidates for potential, need and diversity across ethnicity, age, geography, technology platforms and skill sets.
The program is the next iteration of ONA's Digital Leadership Breakfast, also supported by the Dow Jones Foundation over the past two years, which provided a forum for executives in the media industry to share ideas on topics crucial to the industry.
ONA also thanks the funders who have made past Leadership Academies possible: The Ford Foundation; Knight Foundation; the McClatchy Foundation; Google; Craig Newmark, founder, craigslist and craigconnects; WordPress and Facebook.
More details on training dates, application period, programming and faculty will be available in early fall.
---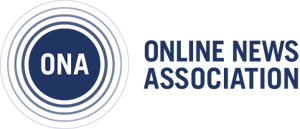 About ONA
The Online News Association is the world's largest association of online journalists. ONA's mission is to inspire innovation and excellence among journalists to better serve the public. The membership includes news writers, producers, designers, editors, bloggers, technologists, photographers, academics, students and others who produce and distribute news for digital delivery systems. ONA also hosts the annual Online News Association annual conference and administers the Online Journalism Awards.
About the Dow Jones Foundation

The Dow Jones Foundation supports organizations involved with journalism, free press, literacy and education and the arts. This program is kindly supported by the Dow Jones Foundation.