Meet ONA Local is a new series introducing the volunteers who lead our ONA Local communities. ONA Local is at the heart of what we do, bringing networking and training to cities and college campuses around the world. Leaders have their fingers on the pulse of their journalism communities, convening important conversations and networking opportunities.
Connie Ho, Digital Content Coordinator at AAA's Westways and Web Manager at the Journalism and Women Symposium, co-leads ONA LA. Join the Meetup group
---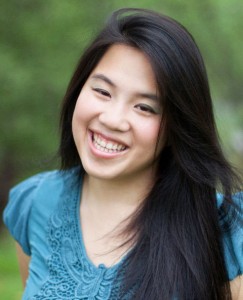 What do you love about your work?
I work at a travel magazine and love reading about the trips you can take locally or internationally — it's exciting to bring that content to our members. I also work with the Journalism and Women Symposium on a variety of social media and web projects. It's really exciting to push forward the mission of promoting women in journalism and working toward a more accurate portrayal of the whole society.
When did you first know you wanted to go into journalism?
From a young age, I knew I loved to read and write. I was the classroom newsletter editor in sixth grade and also won a citywide writing contest that same year. Since then, I've tried to find as many opportunities as possible to learn and develop my journalism and digital skills.
Tell us about something you've worked on in the past year that you're super proud of.
This year, we put together an issue celebrating the national parks. I created a social media campaign that highlighted images and quotes from our readers. It created great discussion online and encouraged readers to explore the beautiful nature that's in their own backyards.
You've worked abroad as an English teacher and translator. What did you learn from that experience that you apply to your job now?
I think that teaching and translating has taught me to be flexible — many things can change in an instant's notice so you have to just be nimble and think outside of the box.
Tell us about someone who's profoundly influenced your career.
A big part of my support network has been my parents and my sister. I also have to give a shout-out to Erika Hayaski, a literary journalism professor at the University of California, Irvine, who has greatly influenced my career. I did an informational interview with her a few weeks before I graduated college and she gave me super helpful advice on how to break into the journalism industry. Years later, she was a speaker at one of the first events I hosted for ONA LA.
What's special about the digital journalism community in LA?
I love how diverse the digital journalism community is in LA. We have diversity in age, gender, ethnicity, platform, work experience — it's wonderful to see our members come together and help one another. We also work hard and play hard, with events ranging from mixers and socials to workshops and panels.
Tell us about an amazing place you've traveled.
The most recent trip I took was for my birthday in May. My family and I visited Anza-Borrego Desert State Park, which is in the hinterlands of San Diego County. It was quiet and serene — I also enjoyed the opportunity to unplug, see the majestic stars and learn about the fauna and wildlife in the area.
Interested in starting or joining an ONA Local group in your area? Email meghan@journalists.org for more information.