Meet ONA Local is a new series introducing the amazing volunteers who lead our ONA Local communities. ONA Local is at the heart of what we do, bringing networking and training to cities and college campuses in the United States and around the world. Local leaders have their fingers on the pulse of the journalism community in their cities, convening important conversations and networking opportunities.
Marian Liu is the Online Entertainment Editor for the Sun Sentinel and she co-leads ONA South Florida. Join their Facebook group to stay up to date on the group's next event.
---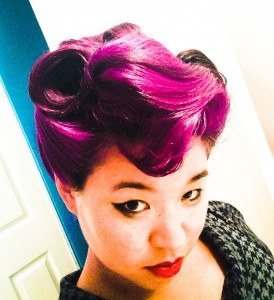 When did you first know you wanted to go into journalism?
As a child of immigrant parents, I had to be a translator for my parents. I was the one who wrote sick letters to my teachers (my mom signed them) and edited my dad's emails to his boss. Also, coming from a passive community that is not vocal, I knew I had to be their microphone.
In college, I struggled between deciding to major in journalism or pre-med (I was the Asian stereotype), but after writing a story about my classmates' struggle with cancer, I realized the power of the word: how, as a doctor, I could only help people one by one, but as a journalist, I could affect people en masse. And I've always covered pop culture, entertainment and music, well, because these subjects are fun, but also because they are all common denominators. Whatever age and background, we find entertainment in common.
What do you love about your work?
It's different every day. One day, I'll be reviewing Kendrick Lamar, and another day we'll be trying out 7-Eleven Slurpee-flavored doughnuts. (They tasted terrible; I spit mine out.)
Tell us about something you've worked on in the past year that you're super proud of.
I lead the festival coverage here so it's always a challenge trying to figure out how to cover something across print, online and social media. This past March, I led a 13-person team of metro reporters, digital producers and photographers into the Florida Everglades to cover a massive music festival. Besides putting together a vibrant section with hundreds of thousands of page views, we had a lot of fun driving together in a trailer to the campout, cooking breakfast every morning, rushing to watch artists and file our work, and finally, bonding over electronica at 4 a.m.
What's your passion project outside of journalism?
I love art, how people express themselves. This is why South Florida spoke so strongly to me. There are always art festivals and art walks. We have one of the biggest art festivals in the world, Art Basel, with low- and high-brow pieces.
Tell us about an amazing place you've traveled.
Taiwan, because I feel like it's almost a second home. My mom's family comes from there and I try to go every two years or so. I was just there last month to celebrate my grandfather's 95th birthday. I go so often that I know how to get around but I always love happening on places, like this last time when I found a vintage store and bought a rad leather motorcycle jacket. Their food is the stuff of dreams. I'm drooling just thinking about it.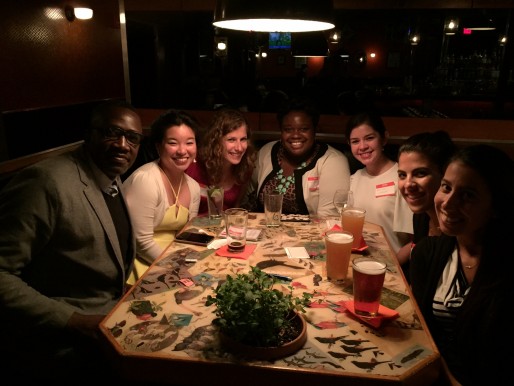 What's your favorite thing about being involved with ONA South Florida?
I've been organizing ONA South Florida events as if they are UNITY events, inviting other journalism organizations, ethnic and trade ones, like AAJA and IRE. I feel like there's so many of us journalists, working in our own dank, dark corners, that it's nice to meet up, have a drink and realize that we're all in the same struggle. And at our last South Florida meet-up, I connected a newcomer to an ONA member and she was recently hired to a new job!
Tell us what's amazing about the digital journalism community in South Florida.
It's really passionate and includes everybody under the "communicator" sun. Legacy media, like newspapers and radio, is actually the minority here. The group is made up of freelancers, website producers, programmers, publicists and social media mavens. Although we are small, we are mighty!
Interested in starting or joining an ONA Local group in your area? Email meghan@journalists.org for more information.