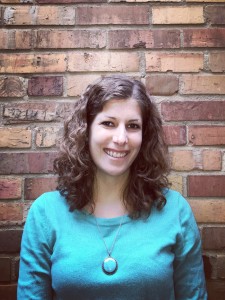 We're delighted to welcome our new Community Manager, Meghan Murphy. As part of our Knight Foundation-funded ONA Local initiative, she's responsible for expanding our local groups in cities around the world and their online and offline communities, providing in-person and virtual support, and identifying, training and supporting group leaders.
Meghan came to us from AARP, where she was Community Strategist, informing internal stakeholders on the best ways to reach target audiences and to influence their perceptions of the brand. She used consumer research, engagement metrics and hands-on analysis of community feedback to form digital strategy.
She previously was National Geographic's first Community Manager, where she charted the organization's community strategies and established processes that handled 7,000 photo uploads and 5,000 comments per day from 195 countries. She also piloted National Geographic's photography meet-up program. As she put it, "Building strong relationships with our diverse membership allowed me to represent the organization to them as well as to represent them to the organization, working closely with the product, technology, social media, and editorial teams to report on our members' needs and advise on how to fulfill them."
Fittingly, her volunteer work is rooted in community organizing, including managing a Teaching English as a Second Language program, which she grew to 30 volunteers and 100 students. She is also on the planning committee for a local women in technology group.
Meghan lives in Washington D.C., and holds a degree in Journalism and Spanish from the University of Massachusetts Amherst.
Our ONA Local community will be meeting and hearing a lot more from Meghan as she lays the foundation for the next phase of community-building.