It's my pleasure to introduce the first version of the ONA15 program! What do we mean by first version? The sessions and speakers you see listed make up only around 70% of the total conference; more topics and presenters will be added until we finalize the schedule in mid-July. For now, here are some highlights.
What's New
We're planning to cover a host of new and exciting topics this year. From bots to podcasts, from navigating exclusive sports contracts to creating a more empathetic stylebook, we'll examine a range of ideas critical to digital journalism.
We're also introducing an entirely new component to ONA15, based on your feedback. We've heard clearly that networking is your favorite part of our annual conferences, but that as we've grown to a 2,000+ person event, it can be overwhelming to find colleagues who share the same passions and interests that you do. So, this year we are introducing Table Talks — a series of open conversations focused on issues you care about that will take place Friday morning. These discussions  will give you an opportunity to collaborate with top minds in the field to find solutions and explore new ideas. We think these discussions will serve as some of the most exciting activities at ONA15. Watch this space for more details through the coming weeks.
This is the first year we've launched with an interactive schedule with speaker bios and photos, as well as session filters. Typically at this time of year, we only have a "static" schedule – essentially a list of session titles, descriptions and presenters. We're hoping this more robust schedule will make it easier for you to navigate to the ideas that excite you the most. For instance, you can sort by area of expertise — our conference tracks — and we've even added a new category this year, "Audio, Photo + Video."
You can also sort by what you hope to get out of each session:
Inspiring – insights from leaders in journalism, media and technology
Practical Tips – ideas and best practices to take back to your newsroom
Hands-on – experience with a tool in a lab or workshop setting
Coming Soon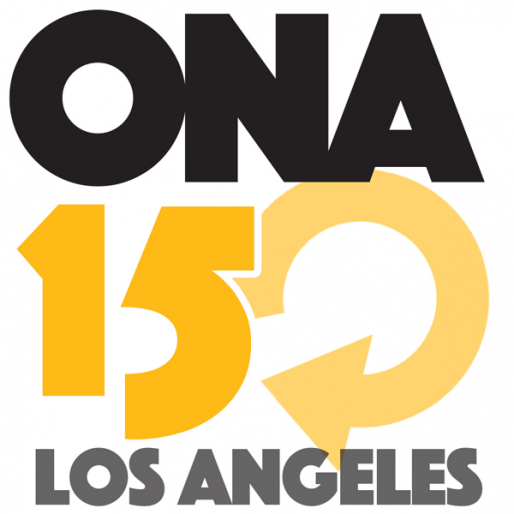 As we mentioned at the top, more sessions and speakers will be announced through mid-July. We'll also have our keynotes, networking events, Midway programming and a surprise or two between now and our official opening. Want to stay in the know? Be sure to sign up for ONA Conference email updates!
We're also committed to making you feel at home in our host city of Los Angeles. Expect more blog posts about navigating the city, finding cool places to visit and of course, ideas for experiencing the many culinary delights.
And don't forget: early bird registration ends June 18. We wanted to get you as many details as we could confirm so you can take advantage of this special rate. Register here!
A Huge Thanks
We can't thank the community enough for the more than 270 ideas submitted to our Suggestion Box. Combined with ideas from staff, board members and our conference committees, we had more than 350 topics to sift through in crafting ONA15.
And speaking of our conference committees … a HUGE shout out to our conference chairs: Google's David Smydra, USC Annenberg's Robert Hernandez and the Los Angeles Times' Megan Garvey, who have been a tremendous guiding force in giving the conference its shape and helping us engage with keynote speakers. Thanks to the Los Angeles Times' Julie Westfall and the Institute for Nonprofit News' Luis Gomez, our program chairs, for having level heads and guiding our educational programming. And finally, thank you to the the Program Team and Review Committee who help us select ideas, generate new ones and reach out to presenters from around the globe.
We can't wait to see all of you in L.A. this fall – it's going to be a blast!
---
Trevor Knoblich is Digital Director with the Online News Association, and is responsible for organizing the educational programming for ONA15.