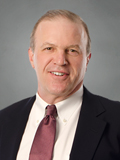 It's with great pride and not-quite dry eyes that we say goodbye — but not farewell — to Jonathan Hart, who helped found and organize ONA, and served as our trusted General Counsel for the past 15 years. Jon joined NPR as its new Chief Legal Officer and General Counsel on July 1.
As ONA has grown from an upstart group of web pioneers to more than 2,500 members, Jon was there, advising each Board and three executive directors during a transformative era for media.
ONA founder Rich Jaroslovsky put Jon's service in perspective, recalling how integral he was to the start-up of the first home for digital journalists: "Jon was quite literally the first person I turned to (in 1999) when I had the idea for ONA. It's fair to say no one — and I include myself — was more important in getting the organization up, running and pointed in the right direction. Without him, I'm not sure there would have been an ONA."
If we were to send out party invites to all the journalists who Jon has helped in his three decades practicing media law, we would have to rent out Madison Square Garden. Most recently a partner in Cooley LLP's Technology Transactions practice group, Jon has represented a wide variety of media and technology clients — from websites, mobile applications and digital publishers, to newspapers, magazines and broadcast — on a broad range of matters. He has practiced extensively in newsroom counseling and litigation, intellectual property law and complex IP licensing, and has an expertise in privacy law. He's served as outside General Counsel to large commercial ventures including New Century Network, Cox Interactive Media, Worth magazine and AutoTrader.com. Just as important, Jon has a long history of helping other nonprofit journalism organizations, including the Center for Public Integrity, Public Media Platform, Inc. and the Online Publishers Association.
---
Jim Brady, Board President, 2011-2013: "To say that ONA wouldn't be where it is without Jon Hart is an understatement of epic proportions. His influence on ONA has been so great, so constant and so knowing that I sometimes wonder whether ONA would exist at all without his efforts and his passion. So while we're sad to lose Jon as our general counsel, we couldn't be happier for him and for the NPR staff who will soon admire him as much as we do."
---
He's devoted many hours to train journalists on the complex and rapidly changing legal issues around digital reporting, distribution and publication. Jon's legal sessions have been among the most popular at our annual conferences since the first in 2000 — so popular that in 2011 he created a full-day, expert-studded "Law School for Digital Journalists." He's provided similar training for many of our traveling initiatives, including sessions at our traveling ONA Camps and our ONA Local groups in cities around the world, either virtually or in person. He does this cheerfully, on his own time.
"Jon has made immeasurable contributions to ONA and journalism at large — and we look forward to that continuing in new and different ways from his perch at NPR," said Board President Meredith Artley. "In addition to his vast knowledge of the dynamic landscape of digital news, he is a great listener with a warm and calm presence. I'll miss that most."
Luckily for ONA, we'll still have Jon's expertise on our Legal Affairs Committee, where he'll continue to work on freedom of the press, privacy and access issues. And he's only a floor away from staff at the NPR building.
---
Christine Montgomery, Board President, 2010-11: "An ONA Board without Jon Hart at the table is like trying to sail a boat without a rudder. I think. I don't actually sail. But I know Jon has been ONA's steady guide through its inception and incredible growth, providing the kind of savvy advice and leadership other start-ups would pay big money for. Jon did it for the love of journalism and the foresight to see how digital tools would transform everything about it. It's not only ONA that owes Jon a huge thanks, the industry does as well."
---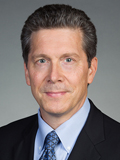 Jon left us in good hands, recommending Michael Kovaka as his successor as ONA's General Counsel. Michael is special counsel in Cooley's Technology Transactions practice group. He was most recently senior counsel with the Public International Law and Policy Group and prior to that, was associated with Dow Lohnes, which merged with Cooley in 2014. He was named in Best Lawyers in America for Media Law in 2013 and 2014 and has published numerous articles on media defense and First Amendment issues.
Michael specializes in representing digital publishers, newspapers, magazines, radio and television stations and book publishers in a wide range of matters relating to content creation, news-gathering and the dissemination of information through the digital, print and broadcast media. Michael is also a highly experienced litigator, successfully defending media companies throughout the nation in scores of cases at every level of the state and federal judiciary, including preparing amicus and party briefs in eight proceedings before the U.S. Supreme Court. Read more about Michael here.
We welcome Michael and look forward to working with him. And we wish Jon only the best — and 15 years' worth of love and gratitude.