The 2014 Online Journalism Awards — the only comprehensive set of prizes honoring excellence in digital journalism around the world — open today, marking their 14th anniversary. It's worth taking a spin through their short but distinguished history, since they collectively mirror the stratospheric arc of digital journalism.
The OJAs were launched in May 2000 by ONA's pioneering founders. As you might suspect, there weren't a ton of entries that year, in part because there weren't a ton of "online" journalists. There were only 11 categories to choose from, with titles like "GENERAL EXCELLENCE IN ONLINE JOURNALISM, ORIGINAL TO THE WEB" and "CREATIVE USE OF THE MEDIUM, ORIGINAL." In hindsight, these categories look like baby steps, but they signify the commitment, excitement and sense of possibility surrounding journalism and the brave new world of the 'net.
As digital media exploded, so did the number of OJA entries and categories. Over this time, our dedicated volunteer chairs and committees were prescient enough to know they needed to be nimble, viewing each year's awards with an eye toward the breakneck evolution of online news. Categories emerged focusing on technical tools and welcoming news start-ups and nontraditional media. ONA also was able to put its money where its awards were, thanks to generous and forward-thinking support from the Knight Foundation and Gannett Foundation that gave winners the encouragement to keep the innovation coming.
This year, under the direction of Chair Josh Hatch, the OJAs open with 33 categories. Ten of the awards now come with a total of $52,500 in prize money, honoring data journalism, visual digital storytelling, investigative journalism and technical innovation in the service of journalism, as well as those important touchstones from 2000, public service and general excellence. Some things should never change.
How far has our industry come? The small, scrappy awards dinner that historically ended our annual conference became the awards banquet, with 500+ attendees, name-brand emcees, scripts, big screens and flashy dress. Last year, the OJAs had over 900 entries. This year, we've updated categories to emphasize mobile, and we're introducing the $15,000 University of Florida Award for Investigative Data Journalism (more on this in a future blog post). Recognizing the critical importance of data — and the people who crunch it and translate it into stories — neatly brings us to 2014.
One of the best parts of this job is seeing the incredible work that journalists are producing on head-spinning deadlines with technology unimagined in 2000. We're looking forward to seeing — and honoring — your work, and adding it to our ongoing timeline celebrating journalism excellence.
Join us to honor OJA winners on the final night of ONA14, the Online News Association Conference and Awards Banquet, Sept. 25-27, at the Sheraton Chicago Hotel and Towers in Chicago.
---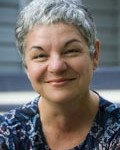 Jane McDonnell is Executive Director of the Online News Association.